SHINTORA-DORI CORE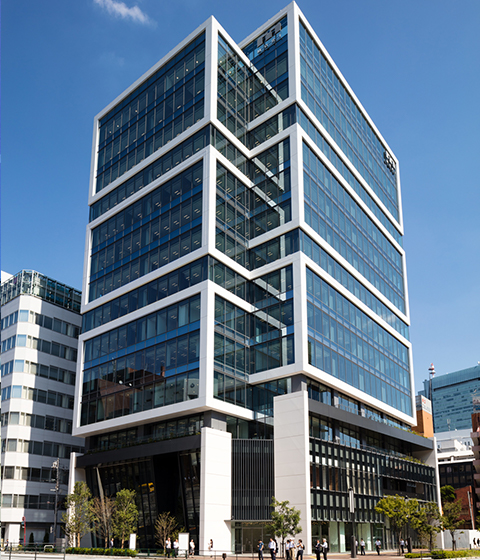 Revitalization starts at Shintora Avenue
The re-redevelopment project of Mori Building Shimbashi No. 29 is now in progress in the area around Shintora Avenue. The project will appeal to sectors that were less interested in the area beforehand, such as new ventures, media and creative industries, through the provision of small-scale 'incubation offices' and event spaces. The redevelopment project alongside Shintora Avenue requires minimum site area, so the project may include integration of neighborhood site areas or reorganization of city blocks. Mori Building is promoting this project as a street-side model redevelopment project.
Concept and History
Model project for unifying and reconstructing city blocks around Shintora-dori Avenue
SHINTORA-DORI CORE is designed to contribute to Tokyo's redevelopment policy for Shintora-dori Avenue. The policy calls for the creation of a more attractive Tokyo by solving challenges through flexible regulations that fit local circumstances, and also the sequential development and modernization of fragmented urban sites. SHINTORA-DORI CORE, as the first project to unify and reconstruct city blocks, will play a key role in establishing Shintora-dori Avenue as a new iconic street. (The project originally started as the redevelopment of the Shimbashi 4-chome area, where the Shimbashi No.29 Mori Building was completed in 1975.)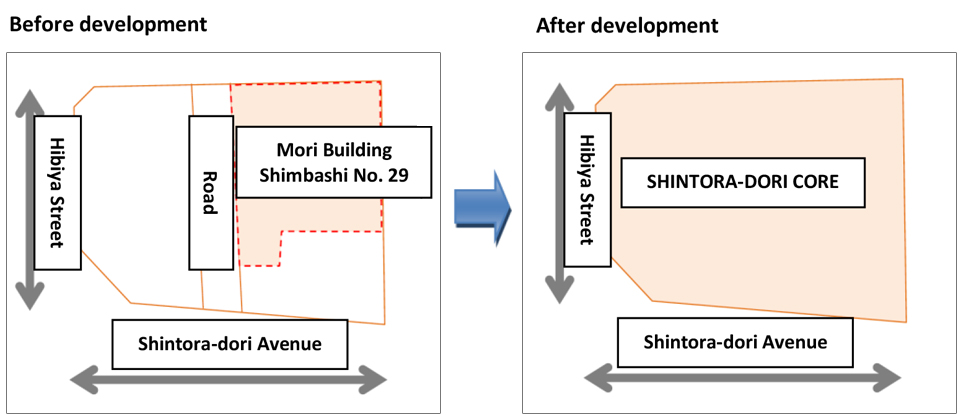 Space for cutting-edge business events and transmitting information
Startups and market newcomers from both Japan and overseas will avail themselves of incubation offices measuring 60–180m² on the third floor. In addition to small offices, a common lounge and common meeting rooms provide fertile ground for the cultivation of innovative ideas at SHINTORA-DORI CORE. There are retail facilities on the 1st and 2nd floor including THE CORE KITCHEN/SPACE, which directly faces Shintora-dori Avenue's wide sidewalk. By helping to connect people, the space is expected to generate a new community spirit, contribute to the creation of new ideas in Shimbashi/Toranomon and catalyze cultural and economic activities.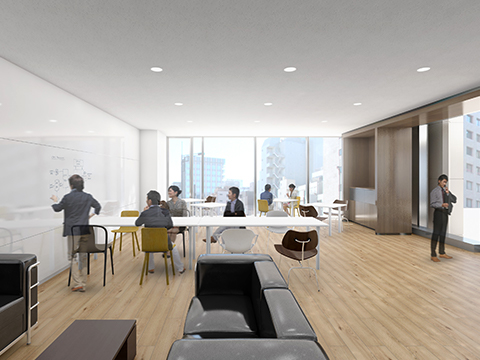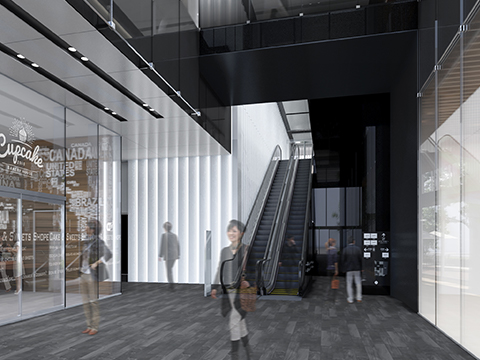 Data Sheet
| | |
| --- | --- |
| Address | 4-1-1 Shimbashi, Minato-ku, Tokyo |
| Ground Area | 1,524m² |
| Total Floor Area | 17,433m² |
| Facilities | Office, Retail Facilities, Parking |
| Floor | 15 floors above ground/ 1 floors underground/ 1 penthouse |
| Construction start | July 2016 |
| Construction completion | September 2018 |
| Structure | S(Including SRC) |
| Architect | Mori Building Co., Ltd., Obayashi-Shinseiwa Real Estate Corporation |
| Design-build Contractor | Obayashi Corporation |