History
The history of Mori Building began with a relatively minor event: the construction of a single building. From that site-by-site approach to development, we evolved into a company capable of carrying out integrated developments. In order to build cities that nurture the future of those who live and work in them, we are not limited by conventional values and standards. Instead, we engage in dialogue, listen to views, consolidate all these aspects into a plan, and work to make everything come true. Mori Building learns from its history; so, the things we have valued in the past continue as constants as we move into the future.
1955 The Birth of Mori Fudosan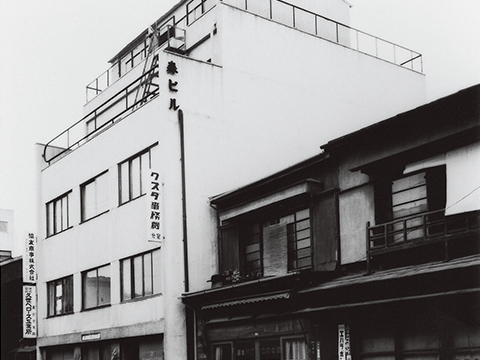 "Someday we will erect new buildings on the charred ruins." Such were the prophetic words of Taikichiro Mori, the father of current Mori Building President Minoru Mori, as he looked over the wasteland that was war-devastated Tokyo. In 1955, Taikichiro founded Mori Fudosan, the predecessor of Mori Building, and within two years, the new company completed construction of the Nishi Shimbashi 1 Mori Building and the Nishi-Shimbashi 2 Mori Building. A precedent was set at this early time as among the first tenants of these buildings were a number of foreign companies. Soon, Mori Building won a reputation among foreign companies for providing quality office space. The approach taken even then, of inviting the participation of everyone concerned with the development and thoroughly discussing every issue from the outset, continues to be our operational method today.
1960- The 'Number Building' Era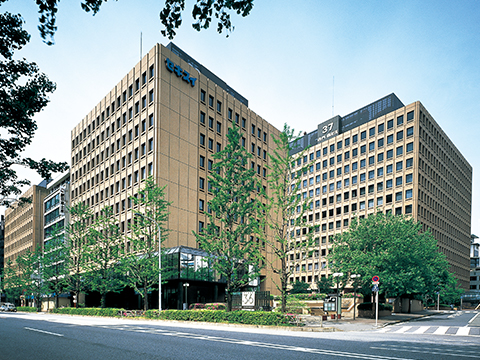 In the late 1950s, Mori Building made a full-scale entry into the leased office building development market. Concentrating mainly on the Shimbashi-Toranomon district, we constructed many office buildings. As more and more of our fire-resistant buildings rose from the ashes of war, we turned our attention to the revitalization of the entire area. During this period of our history, all our buildings were given numbers, rather than names, which gave birth to the nickname, the "Number Building." We were always a market leader. Nishi-Shimbashi 3 Mori Building, for example, drew considerable attention as one of the first leased office buildings to boast both air-conditioning and extensive effective floor space. As demand for office space increased in the 1960s fueled by a period of rapid economic growth, our leasing activities expanded and we began to shift from individual site development to area developments involving multiple neighborhoods and roads.
1978 LaForet Harajuku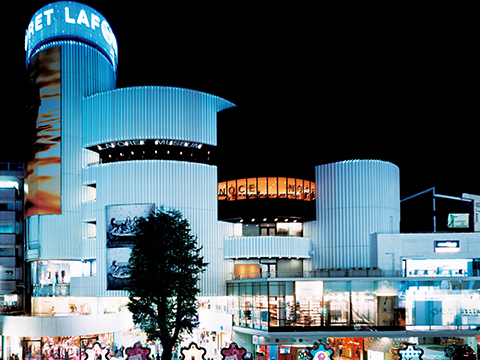 Conceived to fulfill the dual roles of offering retail space specializing in fashion and event space anchored by the Laforet Museum, Laforet Harajuku opened in 1978 and immediately became the focus of attention as a place to find leading brands, as an incubator for creators, artists and entrepreneurs, as a venue for trend-setting events, and as an originator of very topical advertising. With the recent debut of Omotesando Hills, the Harajuku / Omotesando area has been given yet another fresh injection of vitality and remains Japan's premier home of fashion and style. The trend-setting influence of Laforet Harajuku, which is now commemorating three decades as one of the most recognizable landmarks of the area, also remains undimmed.
1986 ARK Hills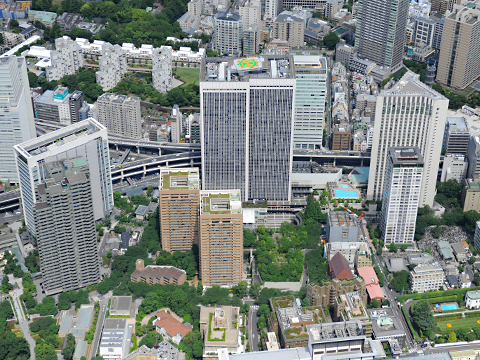 ARK Hills, which celebrated its 20th birthday in 2006, was Japan's first large-scale private redevelopment project incorporating office and residential functions with a host of other facilities including a hotel and a concert hall. The concept of a mixed-use, compact city finally came to fruition in 1986, after 17 years of labor, and was the forerunner of all subsequent Hills projects, which are based on the principles of bringing work and residences in closer proximity, promoting the arts, and fostering the coexistence of the city and nature. At the time of completion, many international financial institutions new to Japan located their offices in the office tower, Japan's first "intelligent" building. ARK Hills was soon recognized as Tokyo's premiere international finance center. Still today, the office tower enjoys a high occupancy rate and remains one of Tokyo's most prestigious addresses. Furthermore, the environment has benefited, as over the past two decades the avenues of cherry trees that form the symbol of ARK Hills, and the seven ARK Gardens have evolved into a vital urban ecosystem. In fact, ARK Hills was awarded the "National ENERGY GLOBE AWARD Japan" in 2006 for its contribution to the urban environment.
2003 Roppongi Hills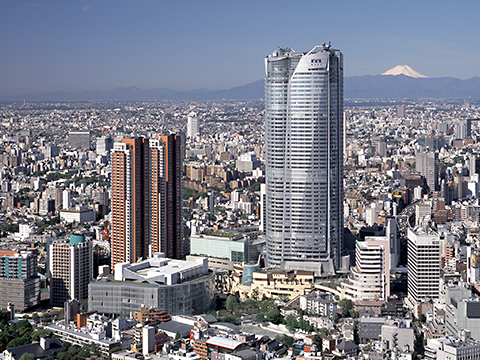 With the Roppongi Hills project, Japan's largest ever urban redevelopment, we further revolutionized the concepts and the paradigms of city making. Our aim was the creation of a new Tokyo cultural center, where humanity, culture, interaction and vision could flourish. We achieved this goal on the upper floors of the Roppongi Hills Mori Tower with the Mori Arts Center, a cultural complex comprising an art museum, an observation deck, a private club and educational facilities. Offering a calendar full of events, Roppongi Hills has been visited annually by over 40 million people since its opening in 2003. And with every year, the city grows in stature and maturity, thereby multiplying its magnetic attraction.
2006 Omotesando Hills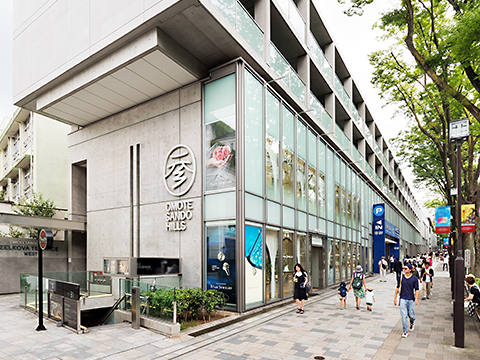 The Dojunkai Aoyama Apartments that formerly stood on the site of Omotesando Hills were a symbol of the cultural lifestyle of the early Showa Era. The redevelopment was not easy. Together with the architect Tadao Ando, we considered a vision that respected the landscape of Omotesando, and harmony with the zelkova-lined Omotesando boulevard was not only maintained by the low-rise profile but also reinforced by extensive use of rooftop gardens. Omotesando Hills' six-story atrium, enclosed by a spiral ramp, echoes the slope of the boulevard outside, transforming the interior into a second Omotesando with its own array of shops. Omotesando Hills thus nurtures the memory of its historic forebearer as it grows into a landmark for a new generation.
2008 Shanghai World Financial Center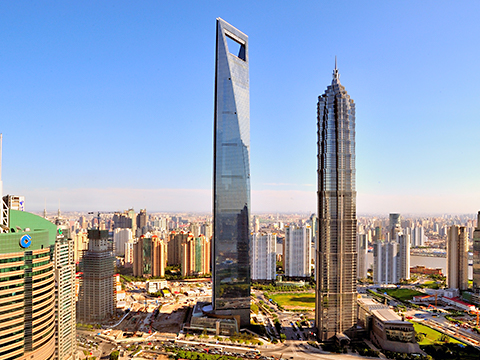 Our city creation knows no borders. In fast-growing Shanghai, for example, the world has witnessed the birth of the Shanghai World Financial Center - - a dynamic, new, mixed-use 101-story development that soars 492 meters into the sky. The center is a business, culture and entertainment hub for Shanghai with the world's highest observation platform, a five-star hotel, commercial space and excellent conference facilities. The uppermost portion of the building features a large rectangular opening to symbolize China's new window on the world. The new development is symbolic of the birth of the Age of Asia.
2012 ARK Hills Sengokuyama Mori Tower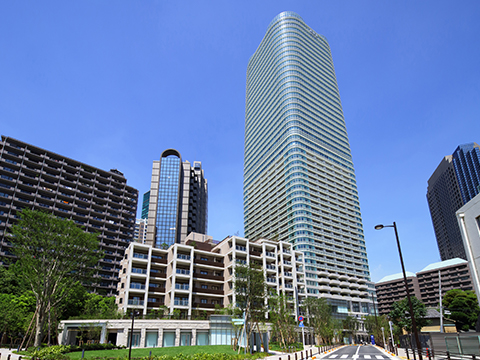 ARK Hills Sengokuyama Mori Tower, completed in August 2012 as a new symbol of the ARK Hills area, has a 47-story high-rise building in the core, and 8-floor residential building in the south area. It was born as a driver of further development while inheriting the history and assets of this area rich in internationality and culture. It is a safe and secure neighborhood to live in that will extend into the future to the generation of our grandchildren.
2013 ARK Hills South Tower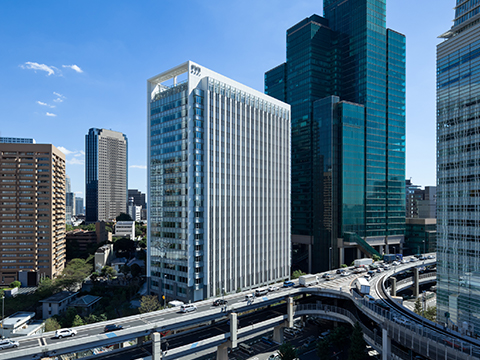 A new business base born in ARK Hills, which has continued to develop as the center of international business and culture. In addition to the highly flexible and efficient office space, it is located directly to Roppongi 1-chome Station. The pedestrian deck connecting ARK Hills and the IZUMI GARDEN, advanced facilities, high seismic performance and environmental performance, adds a new value to the business.
2014 Toranomon Hills Mori Tower
Rising 52 stories and 247 meters in height, Toranomon Hills Mori Tower features expansive pillar-free office spaces designed to the highest specifications, one of Tokyo's largest conference facilities, luxury residences, 24 shops and restaurants serving Japanese and western haute-cuisine, and a 6,000m² pocket of open space and greenery. The multi-use high-rise also houses Andaz Tokyo, Hyatt's first boutique luxury hotel in Japan to provide top-level accommodation for international business and leisure travelers.
2017 GINZA SIX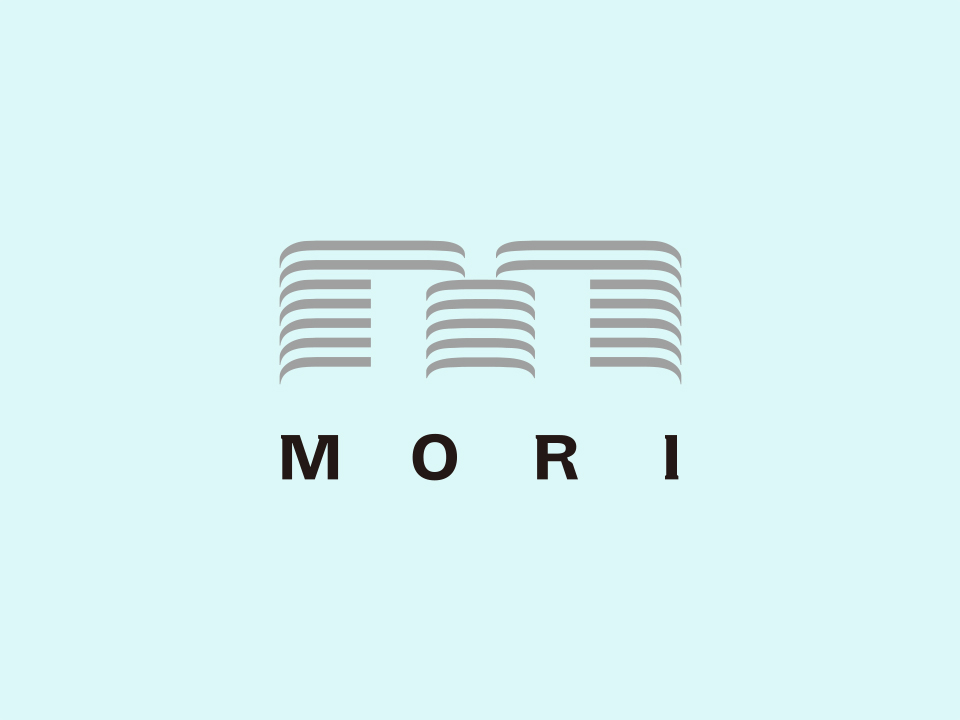 A large-scale complex facility comprising two city blocks across the road in Ginza, a city of tradition and dignity. It possesses Ginza's largest retail facilities, Japan's world-class traditional performing arts base Kanze Noh Theater, a sightseeing bus stop and tourist information center that welcomes customers as the "gateway to Ginza", and a large rooftop garden filled with greenery where you can enjoy the four seasons of Japan. GINZA SIX will strengthen Tokyo's international competitive power as a complex facility that attracts people around the world.
Development History
| | |
| --- | --- |
| Aug. 1955 | Established Mori Fudosan |
| Aug. 1956 | Completion of Nishi-Shimbashi 2 Mori Building |
| Nov. 1957 | Completion of Nishi-Shimbashi 1 Mori Building |
| Jun. 1959 | Established Mori Building Co., Ltd. |
| Jul. 1959 | Completion of Nishi-shimbashi 3 Mori Building |
| Aug. 1973 | Completion of Roppongi 25 Mori Building |
| Oct. 1978 | Opened LaForet Harajuku |
| Sep. 1981 | Completion of Toranomon 37 Mori Building |
| Mar. 1986 | Completion of ARK Hills |
| Oct. 1993 | Completion of Roppongi First Building |
| Oct. 1996 | Completion of Senmao Building (Dalian) |
| Apr. 1998 | Completion of Senmao Building (currently Hang Seng Bank Tower)(Shanghai) |
| Jan. 1999 | Published "Urban New Deal Policy" |
| Jul. 1999 | Opened VenusFort |
| Mar. 2000 | Completion of Koraku Mori Building |
| Sep. 2000 | Completion of Akasaka Tameike Tower |
| Jun. 2001 | Completion of ARK Yagi Hills |
| Oct. 2001 | Completion of Atago Green Hills |
| Sep. 2002 | Completion of Motoazabu Hills |
| Nov. 2002 | Completion of Prudential Tower |
| Apr. 2003 | Completion of Roppongi Hills |
| Feb. 2005 | Completion of Holland Hills Mori Tower |
| Feb. 2006 | Opened Omotesando Hills |
| Oct. 2008 | Completion of tde Shanghai World Financial Center |
| Dec. 2009 | Completion of Hirakawacho Mori Tower |
| Jan. 2011 | Completion of ARK Hills Front Tower |
| Mar. 2011 | Completion of Roppongi Hills Crosspoint |
| Aug. 2012 | Completion of ARK Hills Sengokuyama Mori Tower |
| Sep. 2013 | Completion of ARK Hills Soutd Tower |
| May. 2014 | Completion of Toranomon Hills Mori Tower |
| Apr. 2017 | Opened GINZA SIX |
| Jun. 2018 | Opened MORI Building DIGITAL ART MUSEUM: teamLab Borderless |
| Sep. 2018 | Completion of SHINTORA-DORI CORE |