ARK Hills Sengokuyama Mori Tower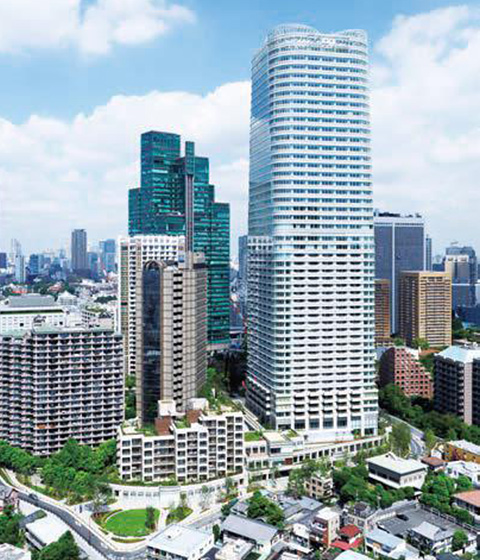 Creating a Vertical Garden City, safe and comfortable
ARK Hills Sengokuyama Mori Tower, completed in August 2012 as a new symbol of the ARK Hills area, has a 47-story high-rise building in the core, and 8-floor residential building in the south area. It was born as a driver of further development while inheriting the history and assets of this area rich in internationality and culture. It is a safe and secure neighborhood to live in that will extend into the future to the generation of our grandchildren.
Facility Overview
Office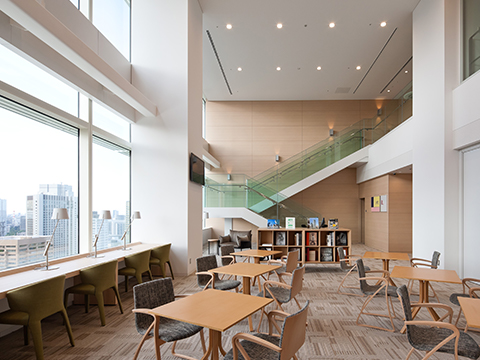 The offices on upper floors 25 to 47 of the ARK Hills Sengokuyama Mori Tower provide a view of the city center, and the standard floor lease rooms are approximately 2,000m² of very comfortable flexible office space without pillars. The standard floor ceiling height is 2.8m with a 150mm raised computer floor, and this is the first time the LED lights with automatic dimmers developed by Mori Building to provide good-quality light and provide significant energy savings have been used in the Forest Ceiling System, allows the layout, number of lights, and other features to be flexibly changed. Other measures have also been taken to reduce the environmental load, such as using Low-E double windows that reduce the heat entering the building through the windows.
Residence
ARK Hills Sengokuyama Residence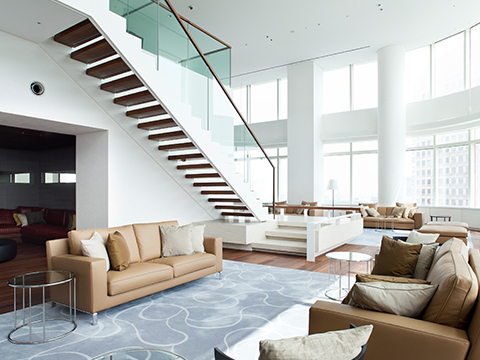 ARK Hills Sengokuyama Residence, which is on floors 3 to 24 of the mixed-use building, offers a variety of tenant plans with mainly 2- to 3-bedroom units but with some units going up to 5 bedrooms and which balconies that are 4m wide. These residences also feature bilingual service, a spa, view lounge, and other ancillary facilities as well as peace of mind because of the earthquake resistance and other features. Further, its close proximity to entertainment and cultural attractions offer a rich lifestyle and the great service offered in cooperation with the various facilities are the new standard for "MORI LIVING," the residence brand being built by Mori Building.
Hotel, Resort, Wellness
HILLS SPA SENGOKUYAMA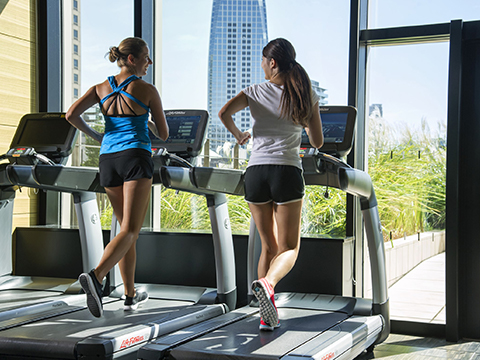 Hills Spa Sengokuyama is a membership fitness & spa with 1,400 sq.m. space that serve as a "health and beauty base camp.", designed by Casappo & Associates. The Spa has an aqua space with a 3-lane x 20m pool and a minus ion microbubble bath. The fitness gym has a view of Tokyo Tower and is equipped with the latest high-quality exercise machines. There is also a private studio and a beauty salon.
Data Sheet
Project Name
Toranomon-Roppongi District Class 1 Urban Redevelopment Project
Location
1-9-10 Roppongi and 5-5-1 Toranomon, Minato-ku, Tokyo
Site Area
Approx. 2.0ha
Building Ground Area
15,368m²
Building Site Area
7,259m²
Total Floor Area
143,426m²
Facilities
Office, Retail Facilities, Residence, etc.
Floor

Mixed-use building

47 floors above ground/ 4 floors underground

Residential building

6 floors above ground/ 2 floors underground

Height
Green Coverage Rate
45.24%
Construction Started
October 2009
Construction Completion
August 2012
Structure
RC (Including S)
Architect
IRIE MIYAKE ARCHITECTS & ENGINEERS
Constructor
Obayashi Corporation
Project Executor
Toranomon-Roppongi District Urban Redevelopment Association