Create Cities, Nurture Cities
Sketching the Grand Design
The 21st century brought an increased centralization of people, money and information to attractive cities, leading to increased competition, with cities exerting a growing influence on national economies. While carefully fostering indigenous cultures and identities, Mori Building maintains a global perspective.
While striving to counter possible disasters, we also consider the environment and empower sustainable growth. We not only examine urban infrastructure from the perspective of efficiency, but also on behalf of the people who rely on it. Furthermore, we pay attention to esthetics through design and landscaping.
We create vibrant cities for present and future generations. From a grand design of the future, our creation of cities begins today.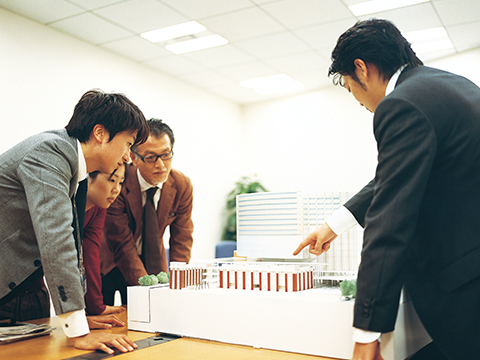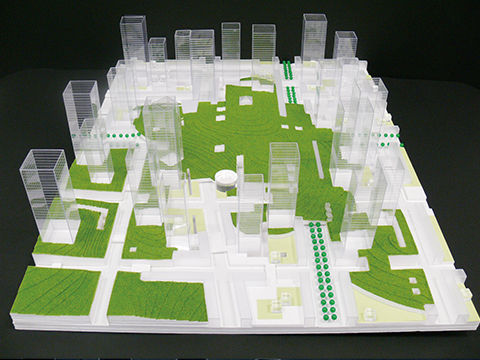 Ideas and Dialogue with Communities
Our designs for future cities are always in partnership with local residents. We know that our goals cannot be achieved without mutual relationships with other stakeholders. The process always begins by engaging them in frank dialogue, listening to their views, and formulating agreed-upon plans. This is the basis for our city planning, which has never changed and will never change.
With both ARK Hills and Roppongi Hills, the process took 17 years. Within that time, rewarding partnerships with existing communities was forged.
In city making, we are responsible for the short- and long-term future of the people who live there. For Mori Building, completion of a project is not the end, but marks the beginning of our responsibility.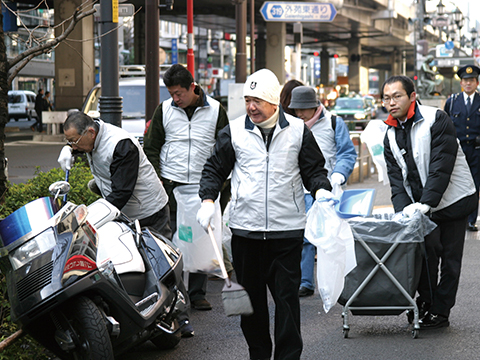 Hills – Nurturing Cities
Urban redevelopment projects span decades and must be pursued from standpoints that command views of the distant future. At Mori Building, we have incorporated the name "Hills" in our projects to express our green goals, where the moment of completion of a project also marks its beginning.
We believe our task is not simply to create high-quality spaces and environments, but also to continue to nurture cities in concert with all their stakeholders. We passionately apply all our knowledge and experience to every detail of our developments to ensure that our cities will remain constant and vital sources of stimulation and wonder. This is our philosophy of urban redevelopment.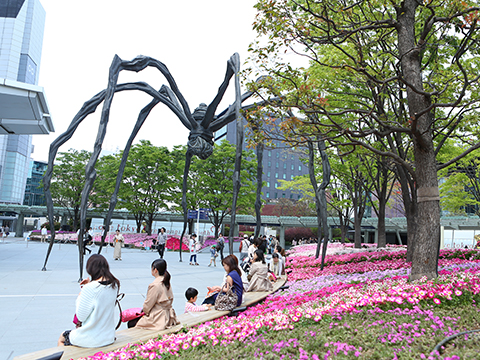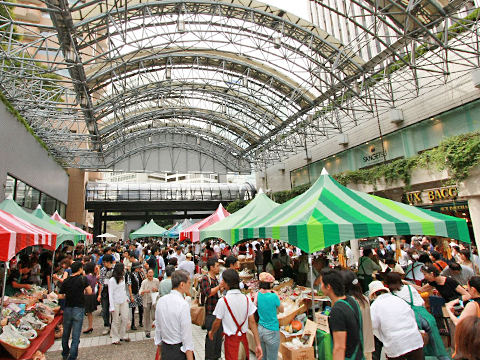 Office: Cities as Comfortable Workplaces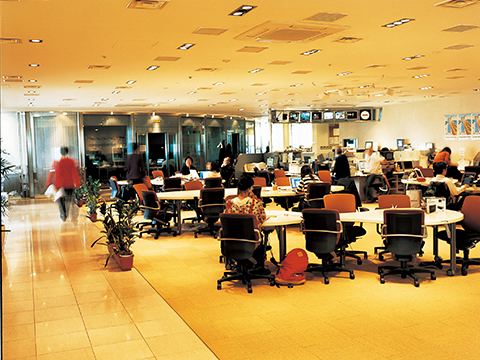 Bringing dining, residential, recreational and relaxational diversity closer to workplaces, Mori Building aims to turn entire cities into workplaces of unbeatable comfort and convenience. Today, most people spend much longer hours in their offices than their homes.
That's why Mori Building carefully considers not only the highest office specifications but also all environmental details from air quality and lighting to building management and security. Even more, through the planning and execution of events that promote interaction among employees, we set up new encounters and perhaps help in the conception of new businesses. We also organize regular "Satisfaction Questionnaires" to help us evaluate and offer more comfortable business environments.
Residence: The Residence as a Lifestyle: Bringing New Ideas to Life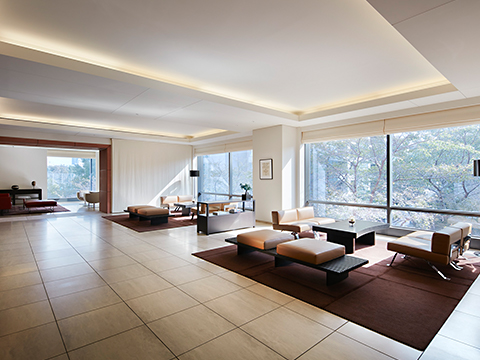 At Mori Building, we provide more than just hardware, because MORI LIVING is not simply a residential brand. We are, in fact, positioned as a lifestyle brand that provides new ways to enjoy better lives.
Our philosophy is to provide compact cities where everything needed is within walking distance, delivering unsurpassed hospitality. We offer residents peace of mind from knowing their lives are protected by advanced anti-seismic engineering and around-the-clock security. We offer stakeholders the opportunity to be part of a special, international community. Time is irreplaceable; so, helping people make each precious moment into a once-in-a-lifetime experience is the quintessential value of MORI LIVING.
Retail facilities: Uncompromising Quality and Constant Surprise in the City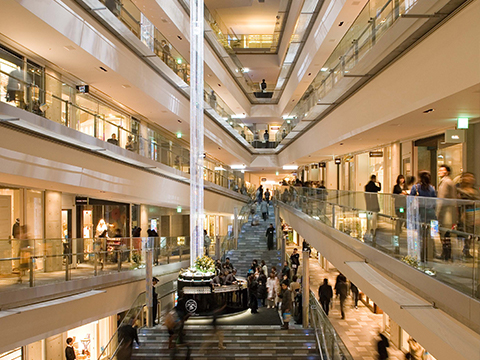 Encounters with designs, materials and products never before seen in Japan; sensational tastes, stimulation that brings every sense to life, all refresh and enrich our spirits. The defining characteristic of Mori Building retail facilities is our integration of all these aspects, right in the heart of the city, not just in traditional retail quarters.
Beginning with Laforet Harajuku, our retail facilities have served as media that communicate the very latest information. We do not simply provide space for retailers, but, rather, work together with them to conceive new ideas of uncompromising quality. In Roppongi Hills, Omotesando Hills, and wherever our vision will take us in the future, there is, and will remain, the inimitable Mori Building style.
Town Management: Making Towns Special Places for Everyone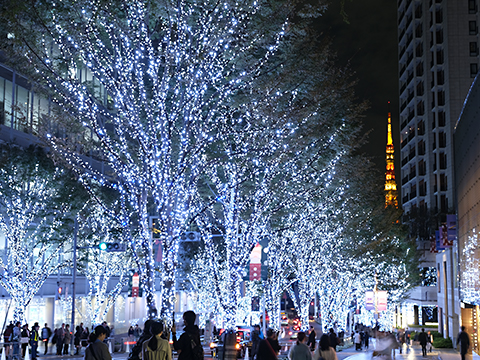 The deeper the relationships between people, the greater the potential of the town. We forge links between people who visit, work and live in our towns, so in town management we act as a coordinator operating with a comprehensive perspective of the entire town in mind. We consider the qualities that make our town like no other and devise ways to express them.
For example, festivals that embody traditions unique to the area, cleanup activities led by neighborhood associations that enhance safety and pride are events that encompass the entire town. We foster the vitality of the area by filling it with a sense of discovery through enhanced interaction.
Mori Art Museum: Art is a driving force of the city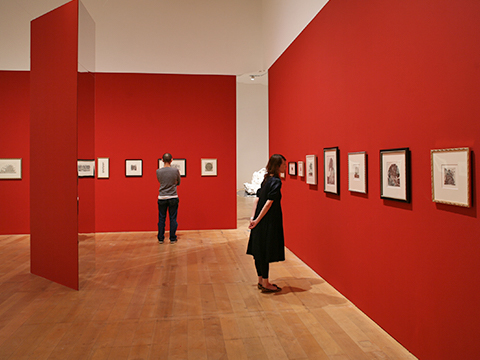 High above Roppongi Hills in the heart of Tokyo is the ideally situated Mori Art Museum, not just for people who come expressly to see the art, but also for those who find a moment to casually drop in. This convenient access also can be described as bringing culture closer to the people.
At Mori Building, we firmly believe that art should never be distant from everyday life and exclusively for experts. In fact, the Mori Art Museum is a place where people from all walks of life can experience art of upcompromising quality. Here, visitors find not only stimulating enjoyment, but also relaxation. Out of our proactive approach to art as a part of everyday life have come a variety of public programs, such as "Art for Parents & Kids." This "Living Art Museum" makes its presence felt throughout the city.
Academyhills: Where New Connections Germinate and Prosper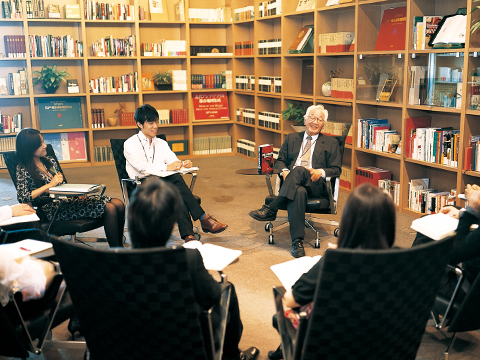 On the 40th and 49th floors of Roppongi Hills Mori Tower, visitors to and members of Academyhills enjoy lectures from the leading edge of business, attend a variety of seminar programs, can use the membership library until midnight and, above all, have the opportunity to expand their horizons through encounters with our diverse membership, which may spark innovative ideas. Everyday in business around the world, such ideas are opening the new frontiers of the future. At the heart of urban intelligence, knowledge is a dynamic force--an endless flow of thoughts and ideas continuing long after the sun has set.
HILLS CLUB: Encounters as Lifetime Assets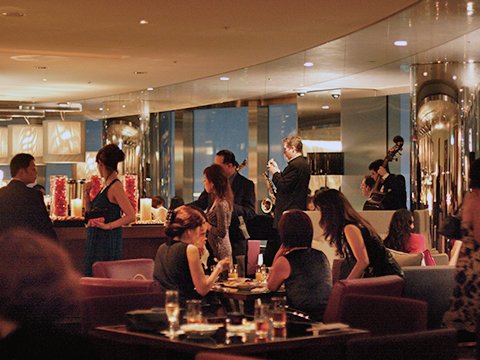 Global and dynamic, the Roppongi Hills Club is constantly evolving. Within its walls, people of intelligence and sensibilities that span the globe and generations gather, meet, interact and form new networks. Out of this unique synergy come the seeds of new cultures and new possibilities. Situated on the 51st floor of Roppongi Hills Mori Tower, Roppongi Hills Club has unique access to the stimulation of Tokyo City View (observation deck), the Mori Art Museum, and Academyhills. With its breathtaking views of Tokyo, the club provides a perfect setting to improve intellectual interaction against a backdrop of delicious cuisine.
Roppongi Hills Arena: Anytime Night or Day, Something is Happening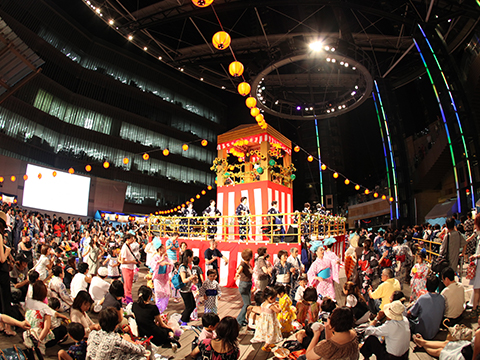 The premiere of a major Hollywood movie attended by its stars; local residents gathering for tai chi; festivals introducing various cultures from around the world. At the very center of Roppongi Hills, the arena is where something special is always happening.
Planning events for this venue, promoting connections between people and the venue, and developing events that only a city within a city like Roppongi Hills can realize are always foremost in our minds. Roppongi Hills Arena is also the place where people can meet artists, corporations and different cultures. It is full of energy and fun throughout the day and night. Every August, we join forces with neighborhood associations and bring the communities together to celebrate our Summer Festival, creating dynamic power.
Hotel / Grand Hyatt Tokyo: Beyond Accommodation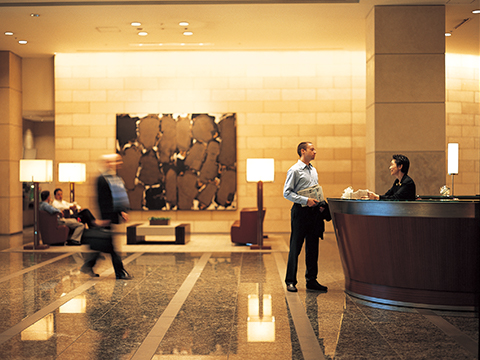 Directly and inextricably connected to Roppongi Hills, the GRAND HYATT TOKYO is an invaluable member of the Roppongi Hills community. Just outside the hotel awaits the round-the-clock stimulation of a city that never sleeps. The moment guests return, however, they are enveloped in a world of privacy and comfort while sensing the young and dynamic character of the hotel.
The flexibility invites them to explore all the hotel's possibilities. The fact that visitors from overseas account for almost 70% of guests is perhaps characteristic of Roppongi Hills. So much more than just a place to stay, GRAND HYATT TOKYO is a "Lifestyle Destination" offering comfort and service levels that transcend other hotels, and creates the ideal base to enjoy Tokyo's endless variety.
Maintenance and Security: Town Management with a Heart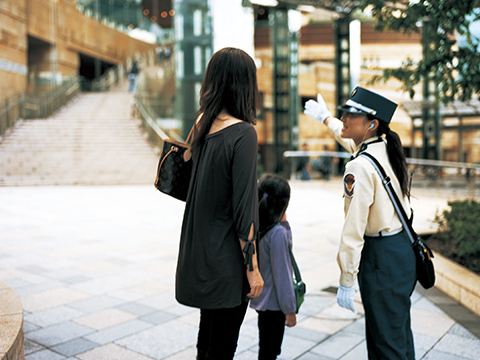 The expression "town management" incorporates a broad range of responsibilities, from disaster management to security, custodial service, landscape care, facility maintenance and logistics management. There are, for example, approximately 2,000 Mori Building staff members involved in aspects of town management in Roppongi Hills alone. With hospitality on a par with a top-class hotel, every member of our staff warmly welcomes people who visit, work and reside in our town. Our philosophy is that even those involved in security and maintenance should embody the ideals of Roppongi Hills hospitality, and, for example, be able to provide information and guidance to visitors. Just as important as the many state-of-the-art amenities unique to our developments, we believe that considerate and attentive town management is essential in ensuring that our cities will always be oases of comfort.
Resort: Hills at the Heart of Nature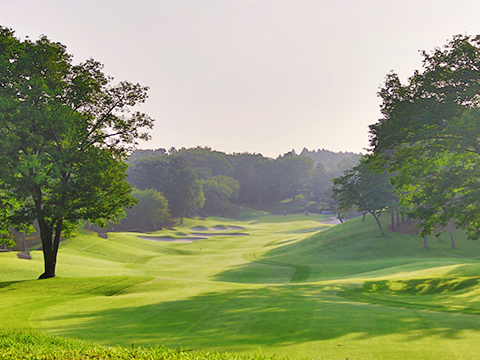 Shishido Hills Country Club, the epitome of golf championships courses in Japan, and Shizu Hills Country Club, with a golf course and resort facilities to delight the entire family, represent our growing resort business and the ever-evolving Hills lifestyle. After weekdays spent working and enjoying life in the city Hills, on weekends residents and employees can join bus tours from Roppongi Hills to the country clubs and savor the joy of golf. This tour, which is for everyone, including golf beginners and children, also provides the opportunity to take in the refreshing greenery of the "Hills at the Heart of Nature." For a further taste of Nature, the popular morning markets at Roppongi Hills and ARK Hills offer freshly harvested produce shipped directly from local areas near to the resorts.