Azabudai Hills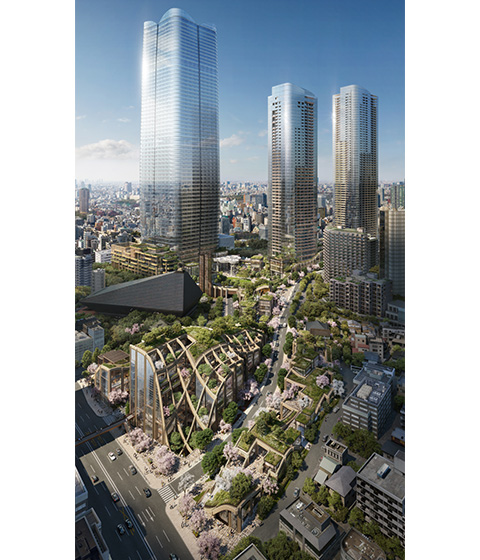 Innovative Multi-purpose Development will Create a City-within-a-city Full of Greenery
The concept of the Azabudai Hills is a "MODERN URBAN VILLAGE"; it aims to be a huge open space at the heart of Tokyo filled with lush greenery that will bring people closer together and build a new community. The project will seamlessly weave offices, residences, a hotel, an international school, retail shops, restaurants and cultural facilities into the fabric of everyday life, encompassing work, learning, recreation, interaction and relaxation. This visionary project also aims to create "a city within a city", which will constitute the "Hills of the future" by utilizing past experiences in the Hills-series of redevelopments. After spending 30 years on discussing and planning this project, under construction since August 2019 and now open in the city center. Mori Building enhances the magnetism of Tokyo by developing and nurturing the city together with local people.
麻布台ヒルズ開業ムービー2023|The Lighting Ceremony〈TVCM30秒Ver.〉
Azabudai Hills movie 2023|GREEN, LIFE, TOKYO.
History
The Azabudai Hills site encompasses a long, narrow district running from east to west, originally broken up by hills and valleys in a convoluted terrain. The fragmented district was populated with small, old wooden houses and buildings, many of which were deteriorating. Overall the city infrastructure was in need of an upgrade.
The Council of Redeveloping Cities was established in 1989. Since then, in collaboration with some 300 landowners representing different positions and circumstances, the Toranomon-Azabudai area was discussed and planned over more than 30 years. In 2017, the City Plan was approved based on the Law of National Strategic Special Zones, and following approval of the establishment of Toranomon-Azabudai District Urban Redevelopment Association, construction began on August 5, 2019. It opened in November 24, 2023.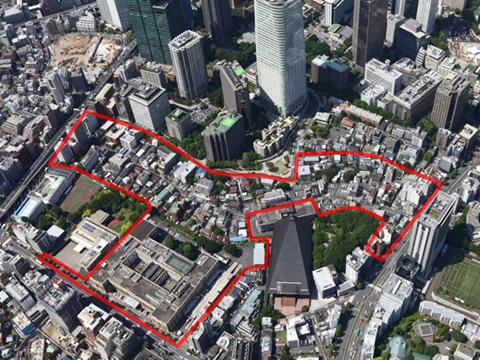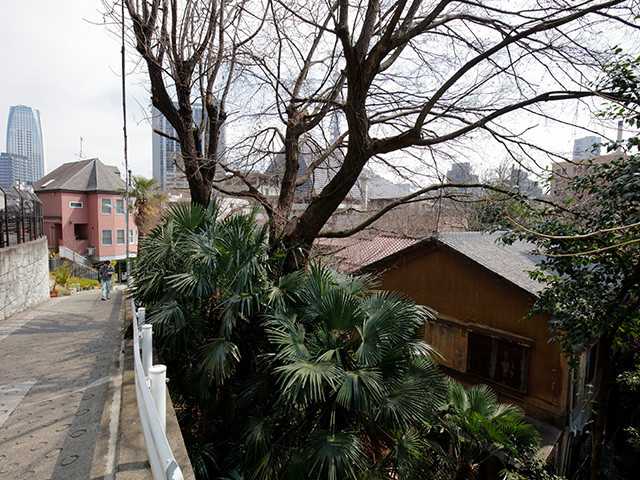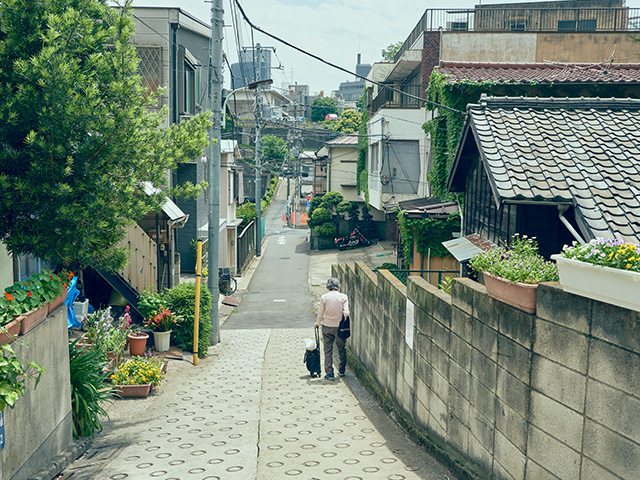 Concept
"Modern Urban Village" A Huge Open Space Filled with Lush Greenery Bringing People Together
Azabudai Hills is a completely new urban development, unparalleled in terms of its development philosophy.
As technology advances, drastically changing ways of working and living, questions like "What should a future city be like?" and "What is the essence of a city?" abound. Mori Building has always believed that "the essence of a city exists within people living and working there." Our ideas have continued to evolve, and now our approach is completely centered on people, and urban environments as places where people live and work in vibrant and creative ways.
The concept of Azabudai Hills is a Modern Urban Village, a huge open space in the heart of Tokyo filled with lush greenery that brings people together to build a new community. The two pillars of the Modern Urban Village are "Green & Wellness," which support the formation of a diverse new community where people can enjoy genuine human lives in an overwhelmingly verdant environment in harmony with nature.
Concept movie | Living in a city
Green & Wellness for Enhanced Lifestyles
The two pillars of this "MODERN URBAN VILLAGE" are "GREEN" and "WELLNESS". Overwhelmingly verdant, a diverse community assembles in an environment that is in harmony with nature, forming a new community where people can genuinely live human lives.
Architectural planning of the project began with planning the flow of people and a seamless landscape with a central square at the heart of the city. Proper locations were then considered for three high-rise towers to melt into the lush greenery. This is the opposite of the traditional approach of placing the buildings first and then filling in the rest of the space with greenery. By utilizing the topographical differences of the area, and providing greenery among the entire site –including the low-rise rooftops of podium buildings – we will manage to produce a 2.4ha green space including the 6,000m² central square in a heart of this city. In this project, a relaxing atmosphere full of nature will be created by realizing a seamless urban oasis filled with trees, flowers and waterscapes.
Furthermore, the entire city is promoting citywide efforts to sustainability, such as decarbonize and recycle resources. 100% of the electricity supplied to the complex will come from renewable sources, meeting the targets set by the Renewable Energy 100% (RE100) international environmental initiative led by the UK's Climate Group.
Azabudai Hills is on track to receive a top-level Platinum certification for two category in the Leadership in Energy & Environmental Design (LEED) - ND (Neighborhood Development) category for mixed-use developments and BD+C (Building & Design/Core and Shell Development certification for newly constructed tenant buildings.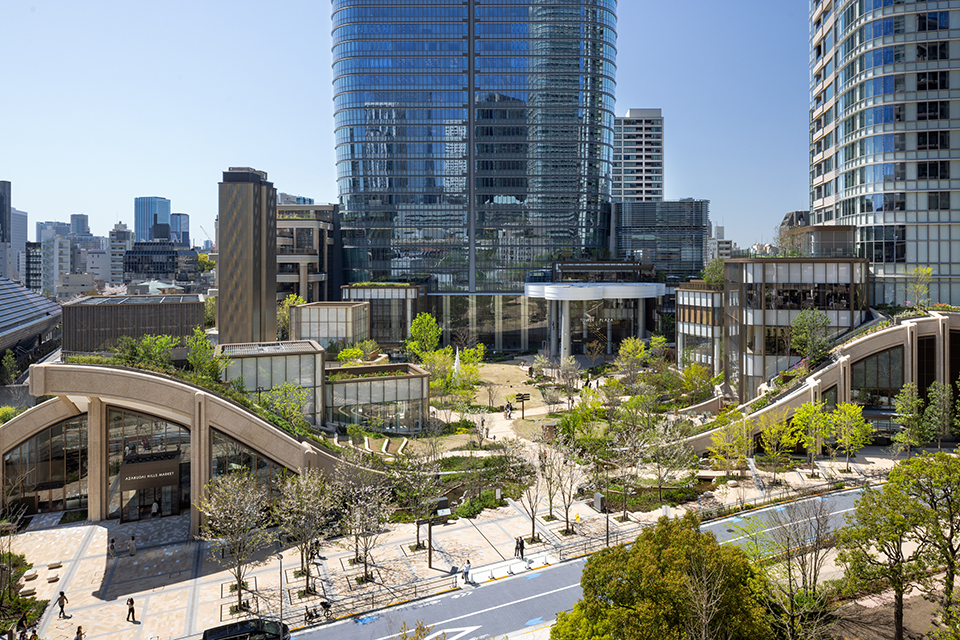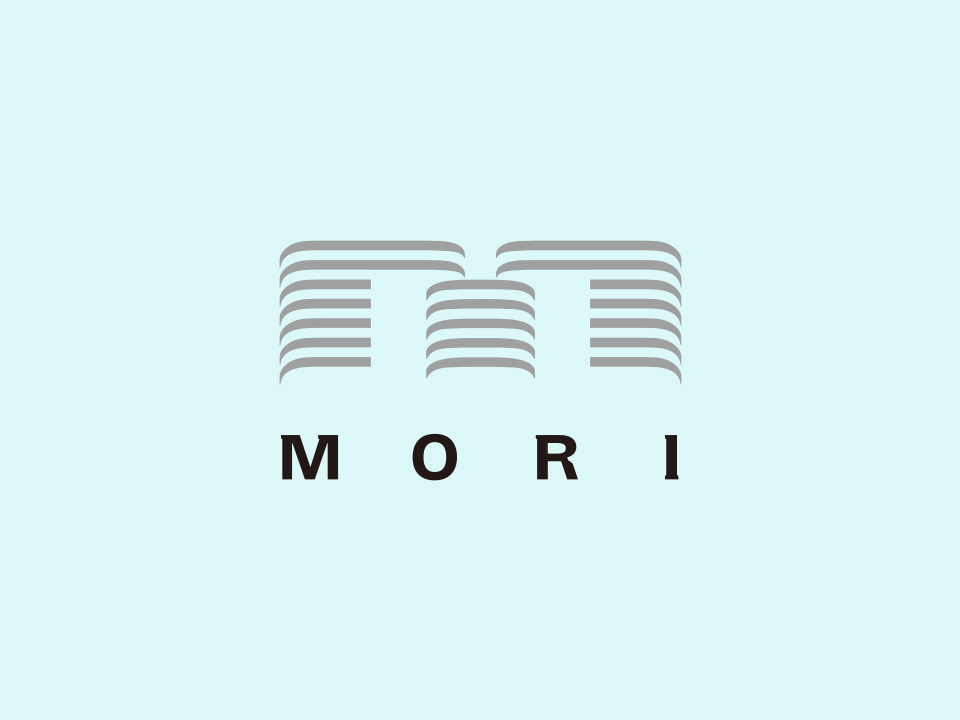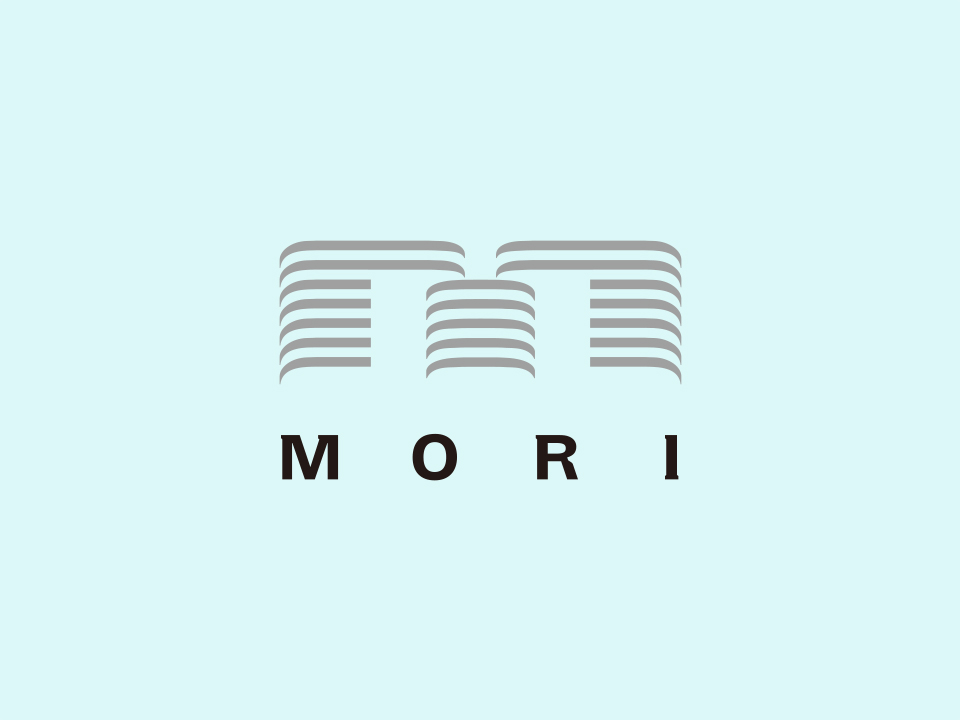 Project Overview
Compact "City within a City" Concentrating Urban Functions within Walking Distance
The Azabudai Hills site lies adjacent to the ARK Hills complex at the midpoint between Roppongi Hills, the "Cultural Heart of Tokyo," and Toranomon Hills, the "Global Business Center," in an area with both cultural and business personalities.
The vast 8.1-hectare area will be filled with lush greenery as a verdant urban oasis with approx. 24,000m² of greenery, including in its approx. 6,000m² central square. The complex will have a total floor area of approx. 861,700m², including approx. 214,500m² of office space, approx. 1,400 residential units and Mori JP Tower soaring to a height of approx. 330 meters. This mixed-use complex will be able to host some 20,000 employees and 3,500 residents, and welcome 30 million visitors per year.
In total, Azabudai Hills will become "a city within a city" as the "Hills of the future," leveraging the learnings and experiences of past Hills-series developments.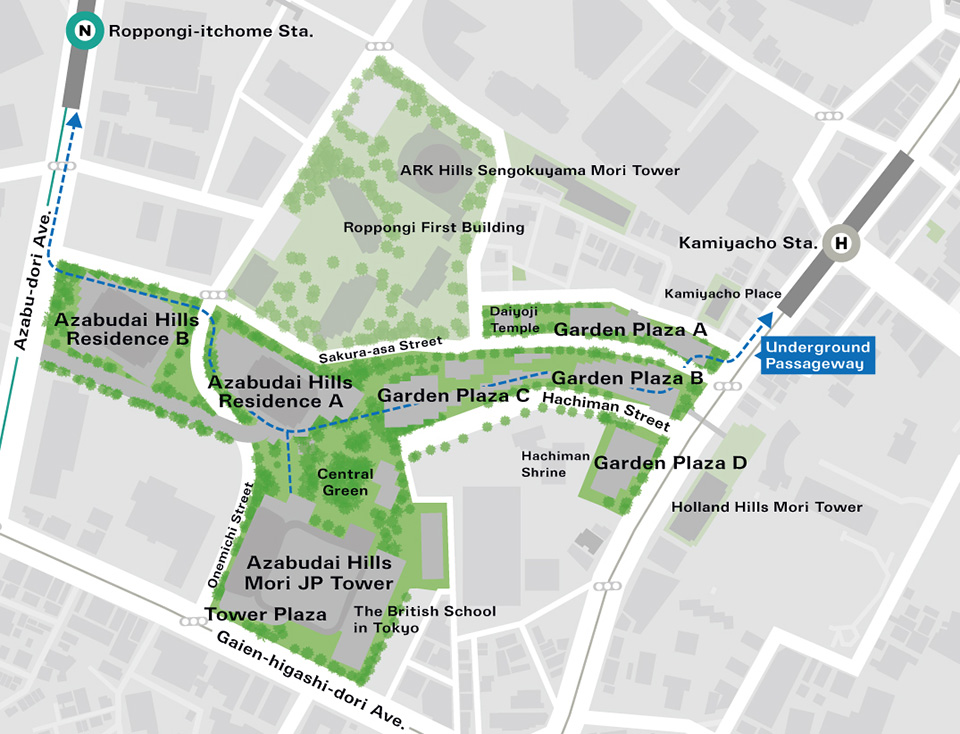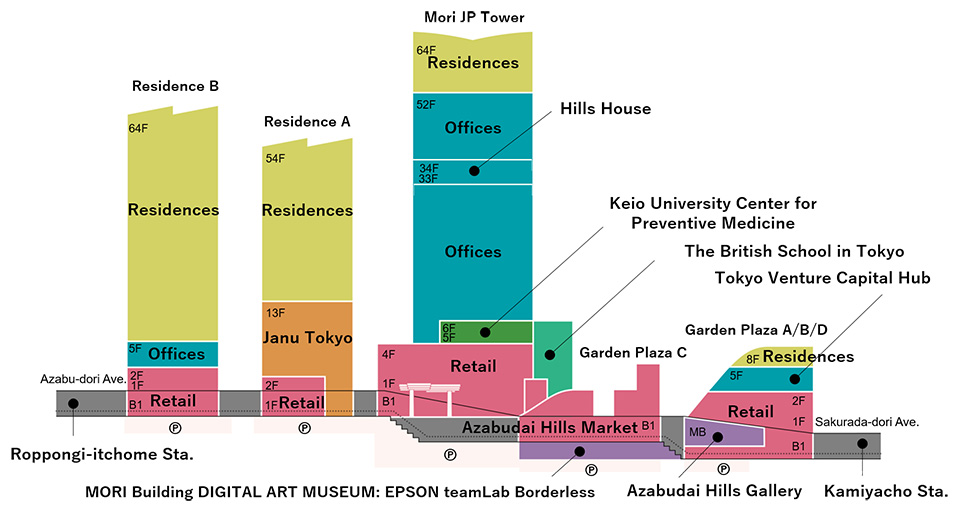 Traffic Flow Throughout Entire Area to be Greatly Enhanced by Integrating Fragmented Roadways
Although Azabudai Hills is well served by Sakurada-dori, Gaien-higashi-dori and Azabu-dori avenues on the area's perimeter, the original east-west roads were fragmented and the main north-south street, commonly known as Onemichi, did not merge with Gaien-higashi-dori, resulting in a highly inefficient traffic network that had plagued the area for decades.
With the development of Azabudai Hills, however, the long-held dream of an efficient road network will be realized through the creation and integration of east-west and north-south streets. In addition, construction of a barrier-free underground walkway connecting Roppongi-itchome station and Kamiyacho station will further improve circulation in the area and its surrounding neighborhoods.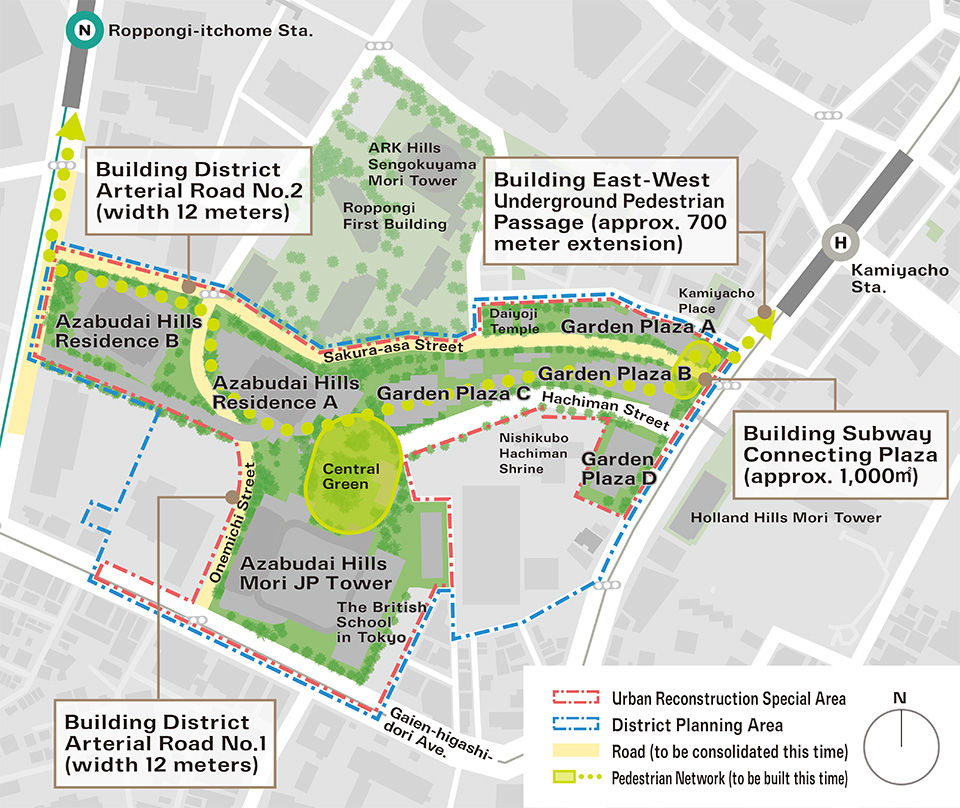 Facility Overview
A Complex that Seamlessly Connects Diverse Aspects of Human Life
Azabudai Hills will be an urban environment that seamlessly connects diverse aspects of human life, including living, working, gathering, relaxing, learning and recreating. As a result, it will realize rich "Hills Life," allowing people to live in harmony with nature, form a thriving community and enjoy creative, stimulating lives. The entire complex, full of lush greenery, will become a place of learning, working, living and recreating, all within walking distance.
International-standard offices to meet global needs
Approx. 214,500m² of space will accommodate about 20,000 people in advanced office facilities that provide added value, including robust BCP and RE100-compliant power for all facilities to support new free and creative workstyles.
Hills House, a base for turning the entire complex into a workplace
Hills House will function as a "clubhouse" where employees of tenant companies can access various functions and services at Azabudai Hills, enabling their employers to collaborate with the complex to organize ideal new ways of working.
Tokyo Venture Capital Hub, Japan's first VC cluster
Some 70 independent and corporate venture-capital firms will gather in this hub, providing a base for the provision of the critical capital needed to fund the growth of startups, thereby helping to revitalize the Japanese economy.
Center for Preventive Medicine for longer healthy lives
Patients will receive customized healthcare including high-precision physical examinations by specialist university hospital personnel using state-of-the-art equipment. The clinic will also conduct research into advanced methods of preventive medicine.
Aman Residences, Tokyo; the ultimate in serene living
Azabudai Hills has partnered with Aman, the operator of luxury diverse world-class hotels and resorts, to create a unique and exclusive 91-unit residence that delivers exceptional value.
Residences that maximize urban affluence amidst greenery
The residences, which embody Mori Building's decades of experience in residential business, allow residents to fully enjoy the richness of urban living: "Hills Life."
Janu Tokyo, Aman's sister brand hotel to make world debut
Aman's world's first "Janu" brand hotel, a 122-room property with one of the Tokyo's largest wellness facilities, will welcome guests from Japan and abroad with warm hospitality.
One of largest international schools in central Tokyo
Situated amongst urban nature, The British School in Tokyo with students of over 60 different nationalities will educate globally minded people to become the leaders of tomorrow.
Retail facilities support affluence and new experiences
Surrounded by lush greenery, approx. 150 stores will offer fashion, food, beauty, culture, art, wellness and more to support affluent lifestyles and provide new experiences.
Market offering essential enjoyment and richness of food
34 leading Japanese specialty stores will gather in this world-class market to offer not only products but also opportunities for learning and discovery and offering essential enjoyment and richness, organized with diverse partners.
Azabudai Hills Gallery, the complex's culture promotion facility
Based on the concept "the entire city is a museum," the Gallery will be the core facility promoting cultural activities, showcasing genres, including art, fashion and entertainment.
MORI Building DIGITAL ART MUSEUM: EPSON teamLab Borderless
This popular digital art museum, which attracted a global audience at its original home in Odaiba, will now present a combination of evolving and Japanese-debut works in Azabudai.
Public art blurring the boundaries between daily life and art
Artworks in public spaces will visualize the energy of the natural world made in Azabudai Hills, by fusing its grand scale with human scale and connecting people with the universe.
Central Green to connect people in a vast green space
In the lush Central Green (central square), people will interact with some 320 plant species changing with the seasons as well as experience lively urban events at Azabudai Hills Arena inside the square.
Initiatives for Safety, Environment and Culture
Safety: Hard and Soft Initiatives to Support Life and Business in Times of Disaster
As part of the Azabudai Hills' initiatives to strengthen the safety of urban infrastructure, Mori Building is making great efforts to create urban refuges that people can run to in the event of a disaster.
The three towers of Azabudai Hills incorporate earthquake-resistant features that will allow businesses to continue operating even in the event of an earthquake of the magnitude of the Great East Japan Earthquake. Mori JP Tower is also equipped with a co-generation system and district heating/cooling systems in its basement. Mori Building will be able to supply 100% of the electricity and heat required in the entire Azabudai Hills complex in the event of a disaster, using emergency generators. In addition, Azabudai Hills will have about 6,000m² of shelter that can temporarily accommodate up to 3,600 stranded people in the event of an emergency.
Environment: Creating Rich Green Space and Reducing Rnvironmental Impact
In terms of environmental impact, energy efficiency throughout the Azabudai Hills complex will be optimized on a comprehensive basis by using zero-emissions renewable energy. In addition, a high-efficiency energy center will be established to supply energy to the entire Azabudai Hills complex, to realize the efficient management of this large complex's unique mixed-use energy consumption.
Furthermore, sewage heat, an underutilized renewable energy source, will be incorporated into the heating and cooling system throughout Azabudai Hills. All electricity supplied to the entire neighborhood will be renewable, meeting the targets stipulated in the RE100 international environmental initiative led by the UK's Climate Group. The development is one of the world's largest sites to receive preliminary WELL certification, and has also earned LEED-ND and LEED-BD+C certifications. Working with external facilities and medical institutions, the project envisages an urban environment that will enable all those living and working on-site to enjoy true wellness. In sum, Azabudai Hills will introduce a range of solutions to address modern-world issues, including decarbonization, biodiversity preservation, health enhancement and more.
Culture: Presenting a Diverse Range of Cultures to the World from Modern Art to Entertainment
At Azabudai Hills, which focuses on "Green & Wellness," Mori Building's approach has been based on the concept of making the "whole city as a museum." At the center of the overall facility is a museum and art gallery with a total space of around 9,300m². Public art installations are dotted throughout the area, in offices, residences, hotel lobbies and squares, creating a urban space where art and culture blend seamlessly.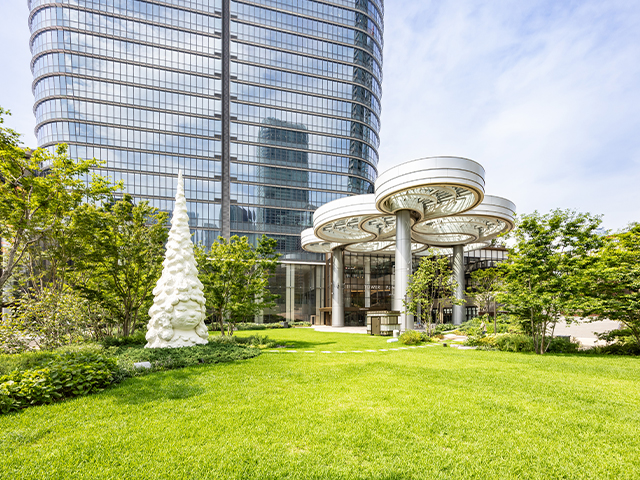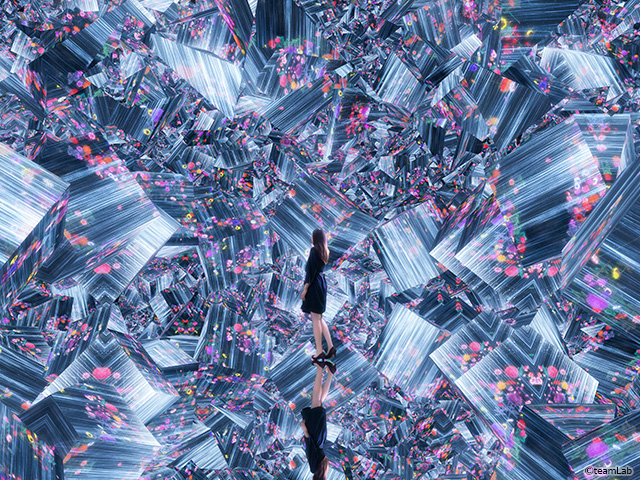 Architects and Designers
Collaboration with Top Global Innovators
Top global creators who were invited to join the Azabudai Hills project came together to refine the overall plan.
The appearance of the three skyscrapers was designed by Pelli Clarke & Partners (USA), who designed skyscrapers that became landmarks in many countries. They also designed Mori Building's Atago Green Hills and ARK Hills Sengokuyama Mori Tower in Tokyo. César Pelli, a founder of Pelli Clarke & Partners and a great architect, believed that individual architectural designs exist to make better cities, which closely matched the philosophy of Mori Building.
Public realm and lower-level architecture was created by Heatherwick Studio (UK) led by Thomas Heatherwick, a designer who has worked on many ingenious projects such as the Olympic Cauldron for the London 2012 Olympic Games. Azabudai Hills is the studio's first project in Japan to go into construction.
Under the strong leadership of Mori Building, these talented creators all over the world came together to realize a highly diverse yet harmoniously unified large-scale urban complex.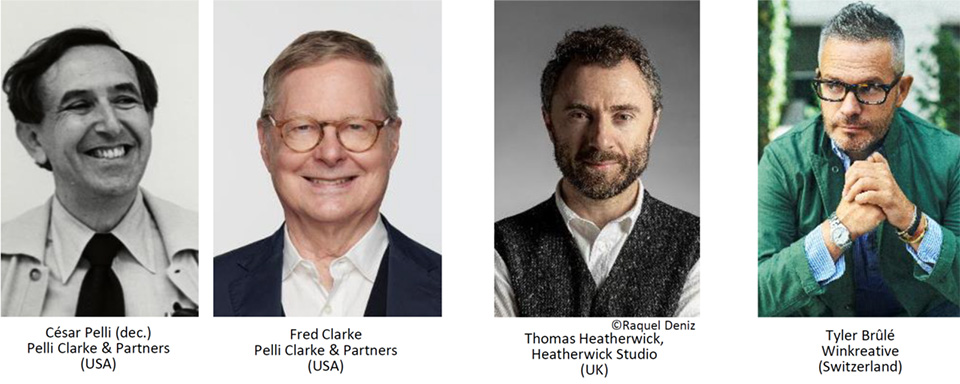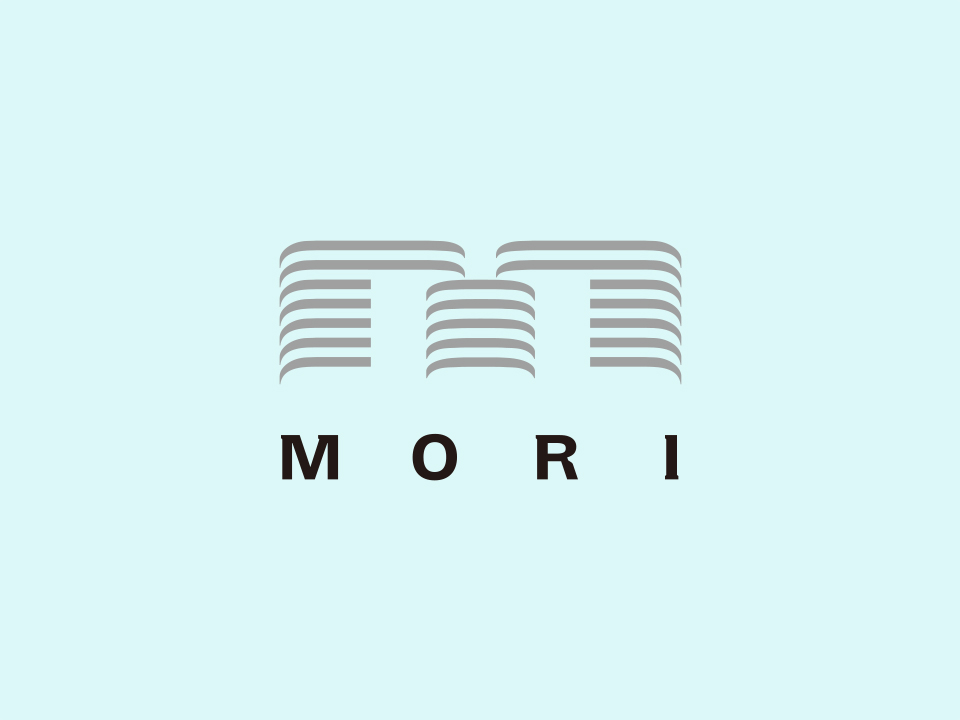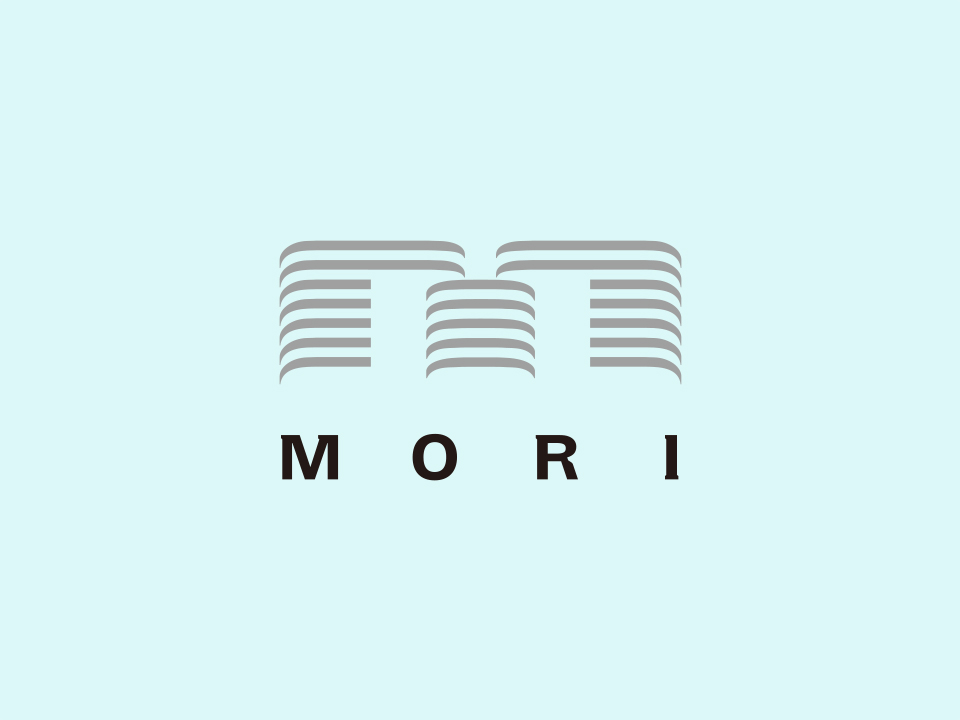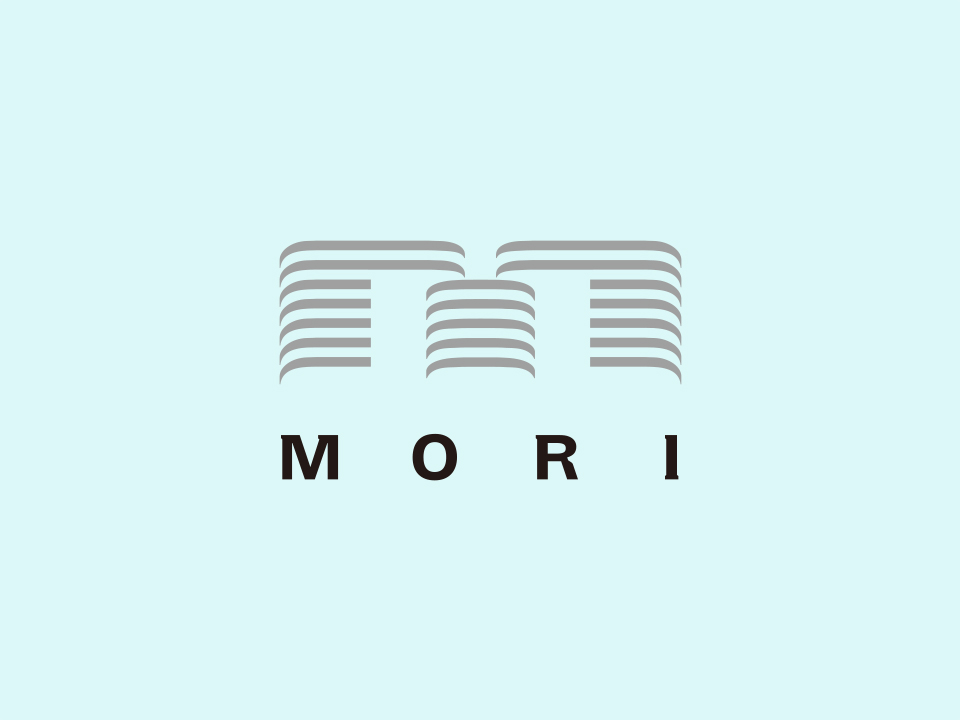 Data Sheet
Project Name
Toranomon-Azabudai District Category 1 Urban Redevelopment Project
Location
A part of Toranomon 5-chome, Azabudai 1-chome, and Roppongi 3-chome, Minato-ku, Tokyo
Site Area
Approx. 8.1ha
Building Ground Area
Approx. 63,900m²

Azabudai Hills Mori JP Tower

Approx. 24,100m²

Azabudai Hills Residence A

Approx. 16,500m²

Azabudai Hills Residence B

Approx. 9,600m²

Garden Plaza A,B,D

Approx. 12,000m²

Building Site Area
Approx. 37,100m²
Total Floor Area
Approx. 861,700m²

Azabudai Hills Mori JP Tower

Approx. 461,800m²

Azabudai Hills Residence A

Approx. 169,000m²

Azabudai Hills Residence B

Approx. 185,300m²

Garden Plaza A,B,D

Approx. 43,800m²

Office Space
Approx. 214,500m²
Green Space
Approx. 24,000m²
Residential Units
Approx. 1400 units
Retail Space
Approx. 23,000㎡
Facilities
Offices, Residences, Retail facilities, Hotels,Cultural facilities, international school,Medical facilities, etc.
Floor

Azabudai Hills Mori JP Tower

64floors

Azabudai Hills Residence A

54floors

Azabudai Hills Residence B

64floors

Height

Azabudai Hills Mori JP Tower

Approx. 330m

Azabudai Hills Residence A

Approx. 240m

Azabudai Hills Residence B

Approx. 270m

Garden Plaza A,B,D

Approx. 41m

Construction Started
August 2019
Planned Completion

Azabudai Hills Mori JP Tower

June 2023

Garden Plaza

June 2023

Azabudai Hills Residence A

September 2023

Structure
S (including partly SRC, RC) etc.
Architect
Mori Building Co., Ltd.,
Constructor
SHIMIZU CORPORATION, Sumitomo Mitsui Construction CO., LTD., Obayashi Corporation etc.
Project Executor
Toranomon-Azabudai District Urban Redevelopment Association
Designated Builder
Mori Building Co., Ltd.