Toranomon-Azabudai Project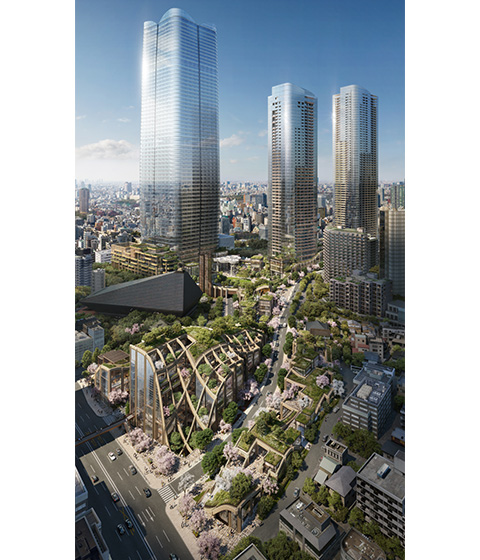 Innovative multi-purpose development will create a city-within-a-city full of greenery
The concept of the Toranomon-Azabudai Project is a "MODERN URBAN VILLAGE"; it aims to be a huge open space at the heart of Tokyo filled with lush greenery that will bring people closer together and build a new community. The project will seamlessly weave offices, residences, a hotel, an international school, retail shops, restaurants and cultural facilities into the fabric of everyday life, encompassing work, learning, recreation, interaction and relaxation. This visionary project also aims to create "a city within a city", which will constitute the "Hills of the future" by utilizing past experiences in the Hills-series of redevelopments. After spending 30 years on discussing and planning this project, its construction finally began on August 5, 2019.
Toranomon-Azabudai Project overview movie
History
The Toranomon-Azabudai Project site encompasses a long, narrow district running from east to west, originally broken up by hills and valleys in a convoluted terrain. The fragmented district was populated with small, old wooden houses and buildings, many of which were deteriorating. Overall the city infrastructure was in need of an upgrade.
Mori Building and local residents therefore resolved to address these problems, update the area's infrastructure such as roads and parks and improve the safety and security levels, all by means of a Type-1 Urban Redevelopment Project under the Urban Renewal Act. The Council of Creating Cities was established in 1989 in collaboration with some 300 rights holders; it then took some 30 years to discuss and plan the Toranomon-Azabudai area. In 2017, the Redevelopment Plan was approved as a designated National Strategic Special Zone, and construction began on August 5, 2019.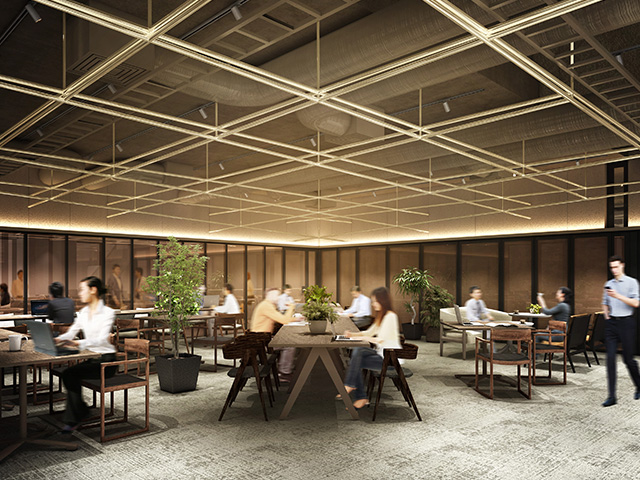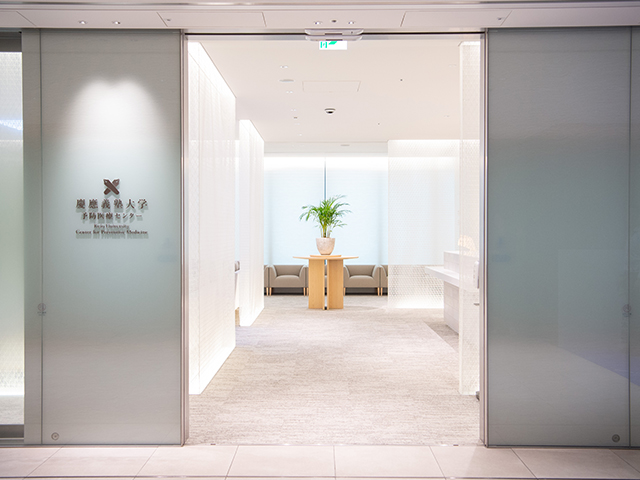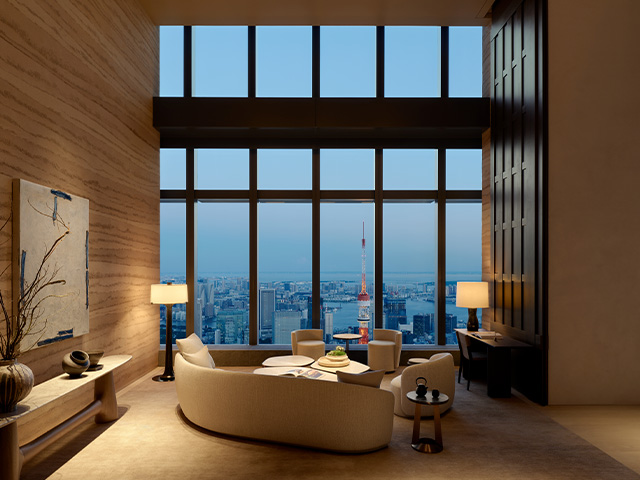 Concept
"MODERN URBAN VILLAGE" ― a huge open space filled with lush greenery, bringing people closer together
Toranomon-Azabudai Project is a completely new, unprecedented urban development project that will combine the sophistication of a megalopolis with the intimacy of a small village in the heart of Tokyo.
As technology advances, drastically changing ways of working and living, questions like "what should a future city be like?" and "what is the essence of a city?" abound. Mori Building has always believed, "the essence of a city exists within the people living and working there", and our thoughts have continued to evolve; our approach is now completely centered on people, rethinking the urban environment as somewhere for people to live and work in a lively and creative fashion.
Concept movie | Living in a city
Green & Wellness for enhanced lifestyles
The two pillars of this "MODERN URBAN VILLAGE" are "GREEN" and "WELLNESS". Overwhelmingly verdant, a diverse community assembles in an environment that is in harmony with nature, forming a new community where people can genuinely live human lives.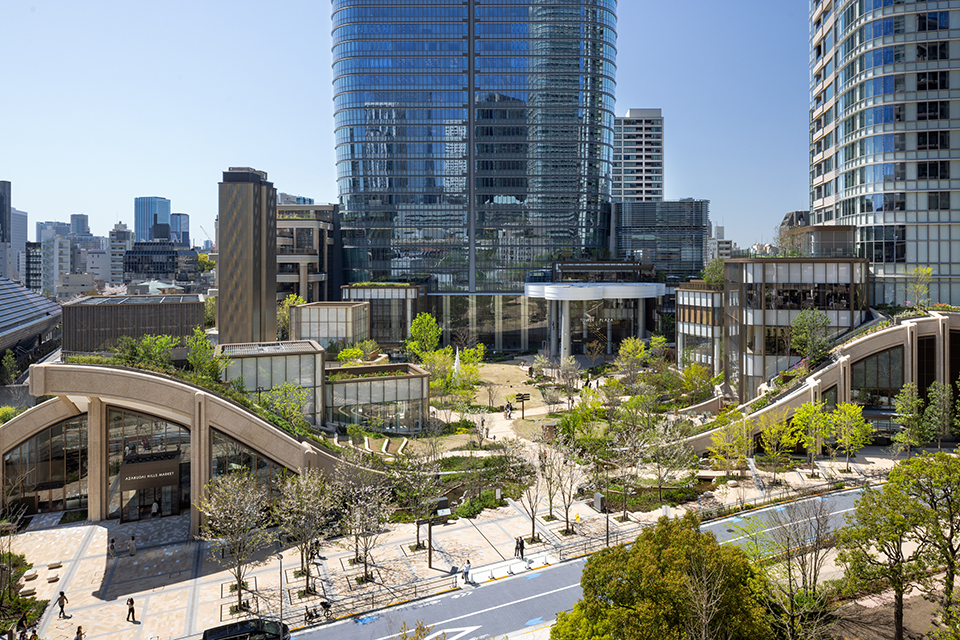 Architectural planning of the project began with planning the flow of people and a seamless landscape with a central square at the heart of the city. Proper locations were then considered for three high-rise towers to melt into the lush greenery. This is the opposite of the traditional approach of placing the buildings first and then filling in the rest of the space with greenery. By utilizing the topographical differences of the area, and providing greenery among the entire site –including the low-rise rooftops of podium buildings – we will manage to produce a 2.4ha green space including the 6,000m² central square in a heart of this city. In this project, a relaxing atmosphere full of nature will be created by realizing a seamless urban oasis filled with trees, flowers and waterscapes.
All 100% of the electricity supplied to the entire neighborhood will come from renewable sources, which will meet the targets stipulated in the RE100 international environmental initiative led by the UK's Climate Group.
In 2021, the Toranomon-Azabudai Project received top Platinum-level precertification of LEED ND (Neighborhood Development, v.4), the prestigious rating system that evaluates cities. This project was also precertified for the Platinum-level BD+C (Building & Design/Core and Shell Development) rating in 2022, targeting environmentally friendly and efficient green buildings. The envisioned awarding of final Platinum-level certifications under both LEED ND and LEED BD+C (CS) could be the first two cases among major projects worldwide. The project also aims to receive CASBEE-WO (Wellness Office), a new rating system of CASBEE.
With a medical facility inside the project at its core, a spa and fitness clubs, a food market, restaurants, a central square and vegetable gardens will all be linked through a membership program. Working with external facilities and medical institutions it envisages an urban environment allowing all those living and working in it to enjoy "wellness". Toranomon-Azabudai Project will introduce solutions to address various modern-world issues, including low-carbon cities, biodiversity preservation and truly enhanced health.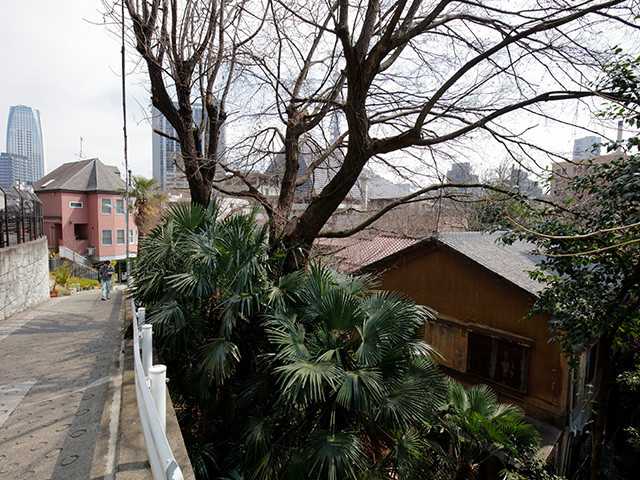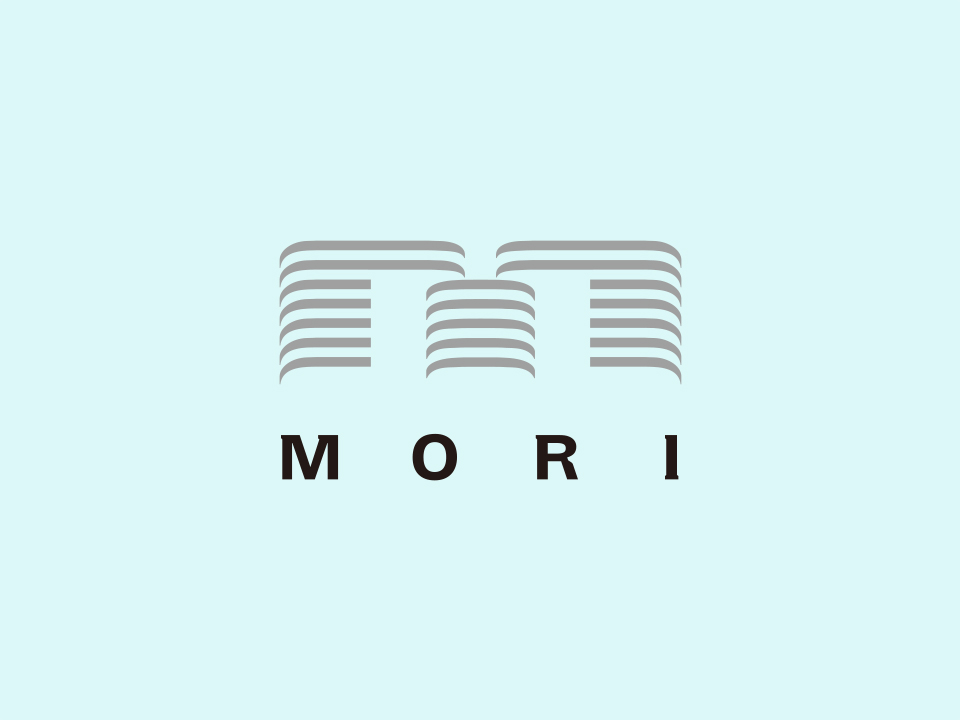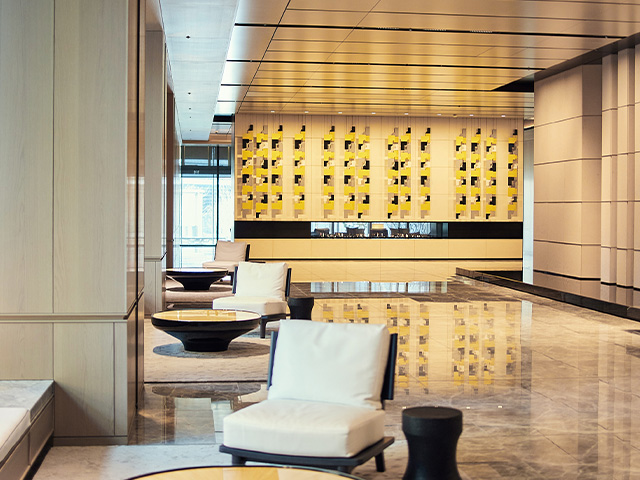 Facility Overview
The vast 8.1 hectare area will be surrounded by lush greenery and will feature a verdant urban oasis of some 24,000m² of green space, including a 6,000m² central square. This new city will have a total floor area of 861,500m², including 213,900m² of office space, approx. 1,400 residential units and the A district soaring to a height of approx. 330 meters. This mixed-use city will host some 20,000 employees and 3,500 residents, and welcome 25-35 million visitors per year. A project of this scale is comparable to Roppongi Hills.
We will partner with Aman, the operator of diverse world-class luxury hotels and resorts, in this project, a massive urban renewal undertaking that will revitalize a large area of central Tokyo when completed in 2023. The two main outcomes of the partnership will be the branded residence Aman Residences, Tokyo and luxury hotel Janu Tokyo, Aman's sister brand, marking the debut of the Janu brand in Japan.
A city where people's activities are seamlessly connected
The Toranomon-Azabudai Project will result in an urban environment where various aspects of people's lives— working, living, relaxing, getting together, learning, playing—will be seamlessly connected. Rather than designing the city around facilities such as offices, residences and hotels, Mori Building is approaching this development from the perspective of human activity by removing the barriers between facilities. Here, various facilities will interact and collaborate, offering people the opportunity of totally new lifestyles; a place where people can spend their life in harmony with nature, where they will meet and live in a community, and where they can live creative and stimulating lives. The entire city, full of greenery, will become a place of learning, a workplace, a home, and a playground.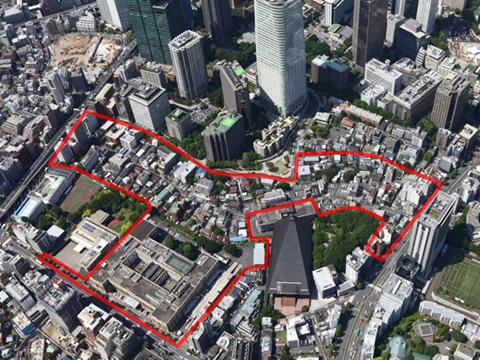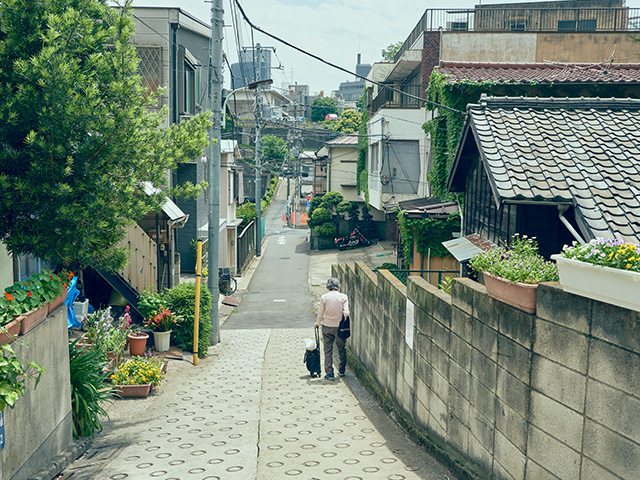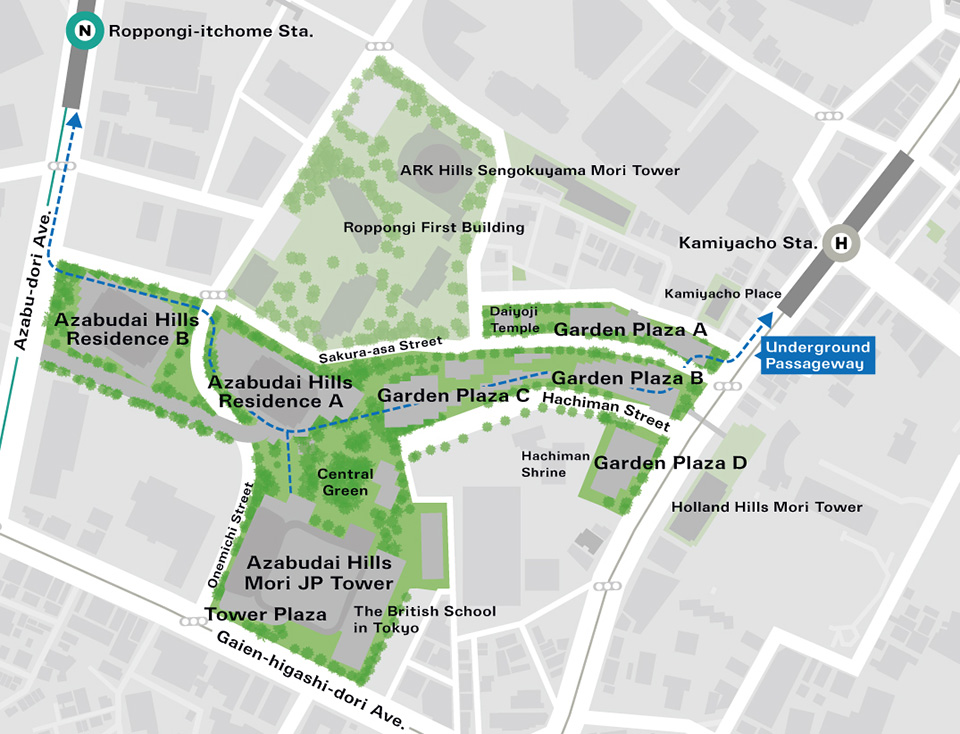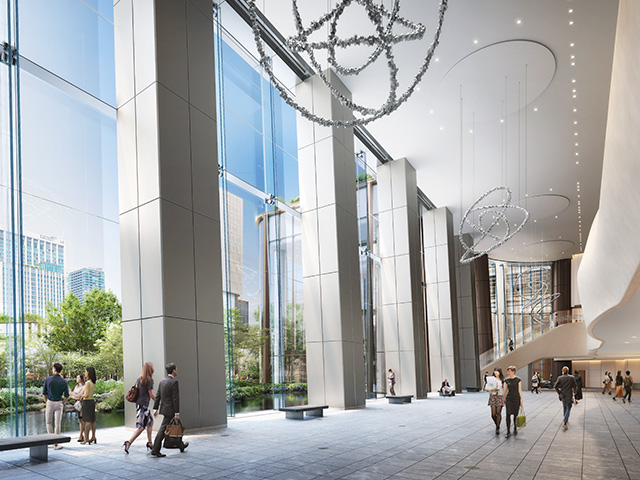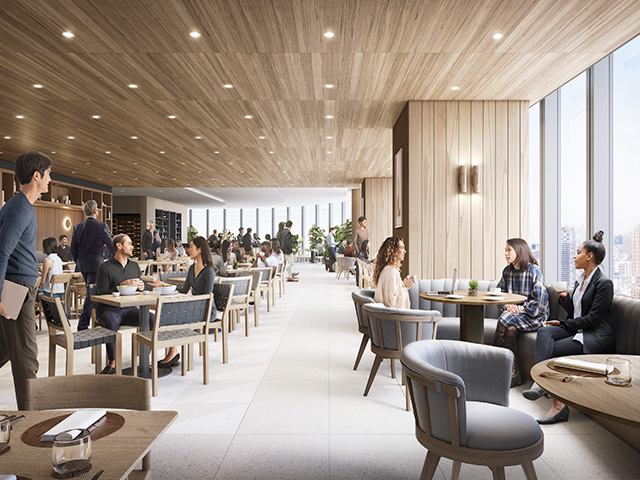 Architects and Designers
Development with the World's Top Innovators
The world's top creators were assembled to realize the design of this unique "Modern Urban Village," with Mori Building playing a pivotal role in the project organization. Public realm and lower level architecture were created by Heatherwick Studio from the UK, led by Thomas Heatherwick, the designer and creator of the London 2012 Olympic Cauldron. The three skyscrapers were designed by Pelli Clarke & Partners from the USA under the direction of the late César Pelli and Fred Clarke. The retail space was designed by Sou Fujimoto Architects of Japan, led by Sou Fujimoto. Other noted experts from around the world also participated.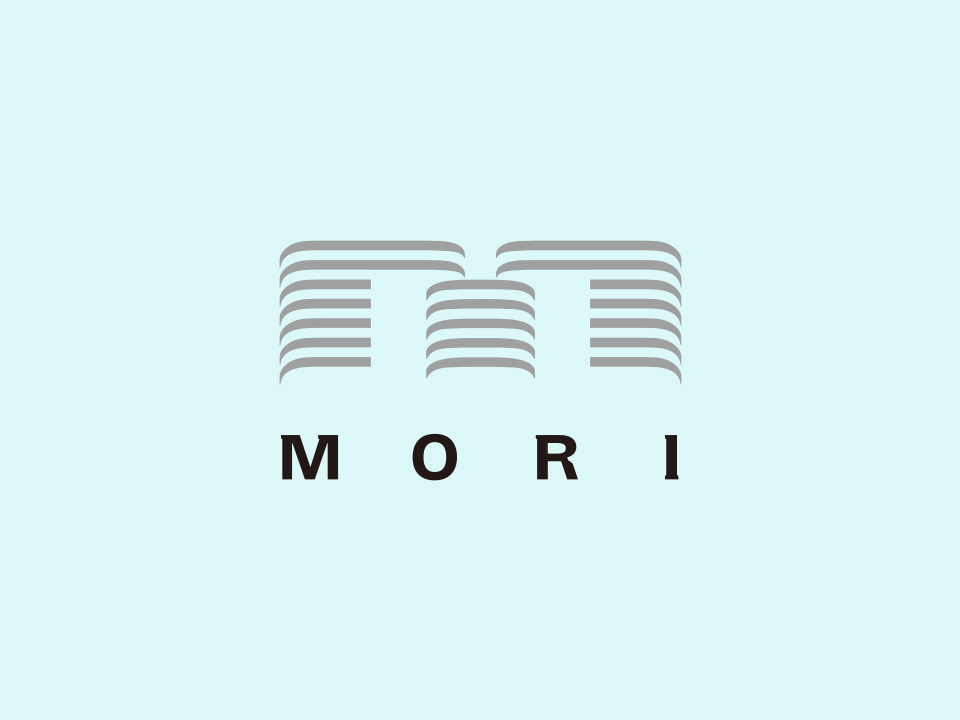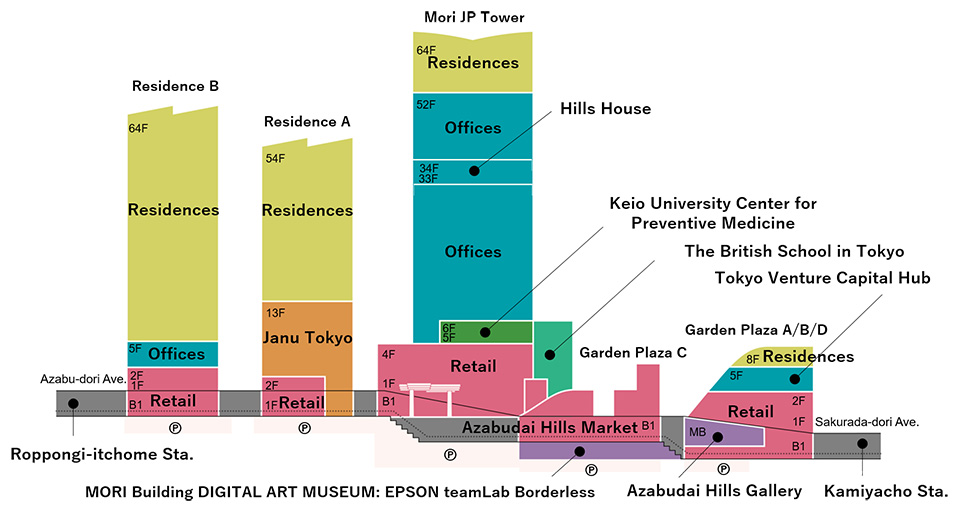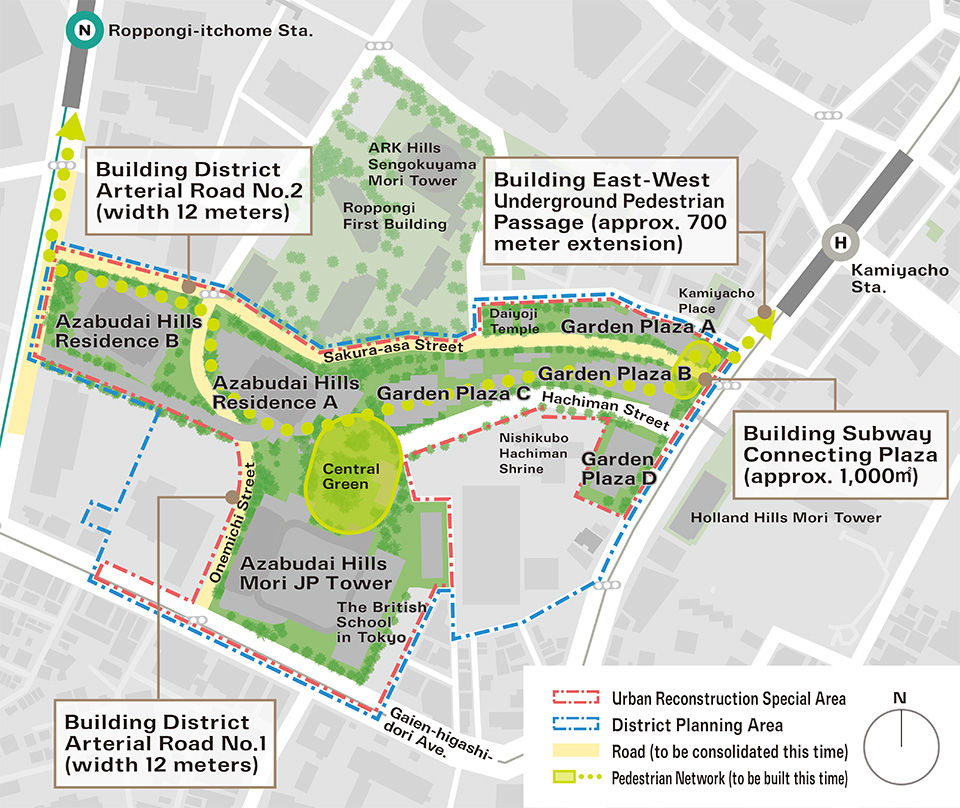 Data Sheet
| | |
| --- | --- |
| Project name | Toranomon-Azabudai District Category 1 Urban Redevelopment Project |
| Location | A part of Toranomon 5-chome, Azabudai 1-chome, and Roppongi 3-chome, Minato-ku |
| Site area | Approx. 8.1ha |
| Ground Area | Approx. 63,900m² |
| Total Floor Area | Approx. 861,500m² |
| Facilities | Residence, Office, Retail Facilities, Hotel, International School (planned), Central Square, Cultural Facilities |
| Construction start | August 5, 2019 |
| Construction completion | 2023 (planned) |
| Project Executor | Toranomon-Azabudai District Urban Redevelopment Association |