Safety and Security
Based on the concept of "communities that people will seek refuge in, not run away from in times of disaster," Mori Building fully exploits the advantages of large-scale urban redevelopment to improve the fundamental urban infrastructure, such as freeing open space and enhancing transportation infrastructure, as well as to empower the city with diverse safety and security measures spanning both "hardware" and "software" - all with the aim of not only making a safer and more secure city and development area that is more resistant to disasters, but also contributing to the surrounding areas as a disaster prevention and relief center.
Creation of Open Space Through Large-Scale Urban Redevelopment
In the Great Hanshin Earthquake, the most severe damage was suffered by a district where there was high concentration of old houses of wood construction. Even in central Tokyo, similar areas can still be found. With the rising potential for the occurrence of earthquakes centered on Tokyo, the importance of building a city capable of withstanding disaster grows in urgency. We have adopted the approach of large-scale urban redevelopment to assemble tiny parcels of land and construct high-rise structures creating large open spaces on the ground level. In step with this redevelopment, we also strengthen and optimize the urban structure, reinforcing the capability of the entire community to withstand earthquakes and subsequent fires.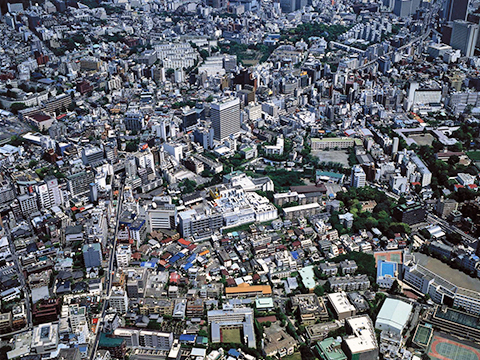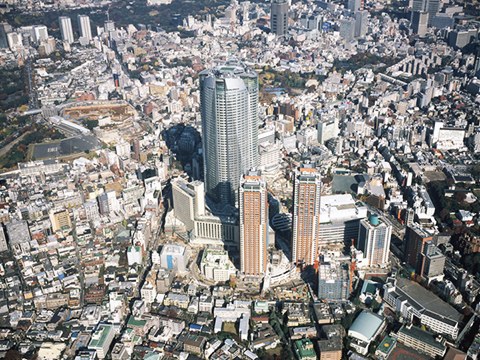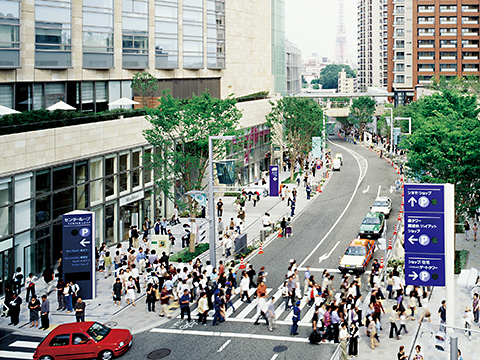 Solutions from "Hardware" to "Software"
All our buildings are equipped with state-of–the-art earthquake-resistant features, such as seismic damping walls, green mass dampers and emergency power generator systems. We position our developments to function as disaster relief centers for their areas, with disaster prevention drills involving entire towns and surrounding communities as well as providing emergency facilities and supplies.
Our Approach to Safety & Security
Major Disaster Countermeasures
From both a hardware and software perspective, Mori Building has undertaken a broad range of measures to prevent, withstand and recover from disasters including facilities such as emergency water wells and emergency supply storage facilities, regular holding of town-wide disaster preparedness drills and making first-aid/emergency care training mandatory for our employees.
Earthquake Proofing of Buildings
In the construction of buildings, we seek out and incorporate the latest in anti-seismic technology from seismic isolation engineering to seismic-resistant structural design.
Safety Measures
Mori Building will never forget the tragic accident that occurred on March 26, 2004, involving the revolving door at Roppongi Hills Mori Tower. To prevent the repetition of this or occurrence of any accident, our entire company conducts thorough safety inspections of all our facilities and constantly seeks ways to improve the safety from both a hardware and software perspective.