Mori Building Co., Ltd.
Innovative City Forum 2020 to be Held Online for First Time
— Will consider global cities and lifestyles in post-COVID-19 world —
Tokyo, October 9, 2020 -- Mori Art Museum and Academyhills operated by Mori Building Co., Ltd., and the Mori Memorial Foundation's Institute for Urban Strategies will hold the Innovative City Forum (ICF) 2020 from November 16 to November 27, deploying an online format for the first time since the launch of the conference.
The ICF has been held annually since 2013 to discuss how to design the future of global cities and lifestyles. Global opinion leaders including scholars, researchers, engineers, artists, designers, enterprise managers, and journalists come from diverse fields of endeavor, both from within Japan and abroad, to discuss the future of lifestyles in the context of technological innovation, and the future of cities that underscore those lifestyles. To date, 368 speakers have presented at the forum.
This year's event will feature the theme "The Pandemic and Innovative Cities." Breakout sessions will be held online every day during the forum's 12-day period ("ICF Week"). In the closing session on the final day, Markus Gabriel, the noted philosopher and Germany's youngest chairholder in philosophy as the professor of the Department of Philosophy at the University of Bonn, will join the discussion with Fumio Nanjo, Senior Adviser to the Mori Art Museum, as the moderator. Also, the distinguished facilitators from the three main sessions will attend the closing session to deepen the concluding discussion with their insights.
The global pandemic has brought about intense changes that have affected people's values and lifestyles in an astonishingly short period of time. How will these changes affect the post-COVID-19 society? The participants will consider possible post-COVID-19 cities and lifestyles not only in terms of changes to date, but also in terms of what changes should or should not be encouraged from multiple perspectives such as cities, societies, culture and art.
Mori Building cooperates with leading research institutes, universities and companies to jointly research and verify urban concepts, often by using Roppongi Hills and other Hills-brand urban complexes as platforms for testing and communicating ideas. Mori Building is committed to examining futuristic cities and lifestyles and pursuing urban development that spawns innovation, including to enhance Tokyo's magnetic power as a global city.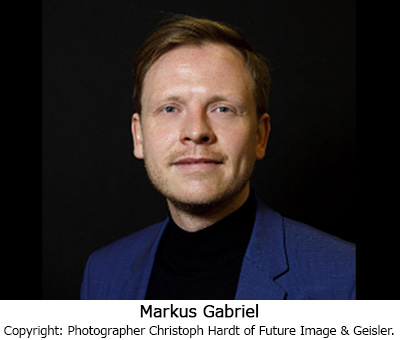 Innovative City Forum 2020 Event Outline
Date: Monday, November 16 - Friday, November 27, 2020
Format: Online
Application:Via website (http://icf.academyhills.com) starting from Mon., Oct. 16
Breakout sessions/Closing Session (Free viewing online)
Follow-up session*after each Breakout session (¥1,000 each, max 20 people)
* At Follow-up session, participants can have two-way communication with speakers including Q&A.
Organizers: Institute of Urban Strategies, Mori Art Museum and Academyhills
Supported by: The Japan Foundation Asia Center
Please address inquires regarding this press release to:
Mori Building Co., Ltd. Public Relations
TEL:03-6406-6606
FAX:03-6406-9306
E-mail:koho@mori.co.jp