2018-06-11
2018-06-11
Mori Building Co.,Ltd.
teamLab
"MORI Building DIGITAL ART MUSEUM: teamLab Borderless" will open on June 21, a borderless world that visitors can explore freely without following routes

Tokyo, June 11, 2018 - "MORI Building DIGITAL ART MUSEUM: teamLab Borderless," the unprecedented digital art museum -- jointly created and operated by Mori Building Co.,Ltd, a leading urban landscape developer, and teamLab, a world-leading digital art collective-- will finally open on June 21.
The digital art museum will feature approximately 50 interactive artworks, some completely new, in a huge 10,000m² area with five zones. The interactive artworks have no borders separating them from the other works. Some extend beyond their installation rooms and into the corridors, some overlap with other works and some even fuse with other works. Since there are no boundaries, the immersive works keep the boundaries between people in a state of continuous flux. Visitors physically enter and explore the works as well as experience interactions with other visitors. The result is a totally new kind of interactive digital art experience the likes of which cannot be found anywhere else in the world.
Ultimately, Mori Building and teamLab wish for their unique digital art museum to expand cultural interactions in Tokyo and enhance the city's magnetism as the metropolis approaches 2020 and beyond.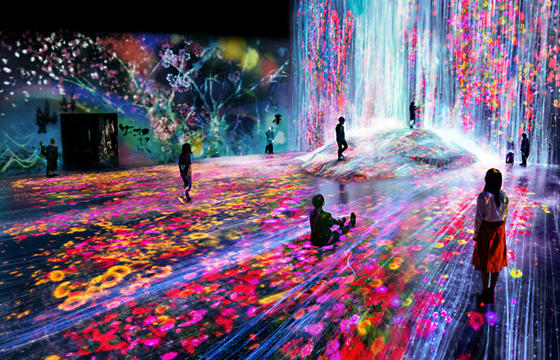 Please address inquires regarding this press release to:

Mori Building Co., Ltd. Public Relations

Location Roppongi Hills Mori Tower, P.O.Box 1, 6-10-1 Roppongi, Minato-ku, Tokyo 106-6155, Japan
Tel 03-6406-6606
Fax 03-6406-9306
E-mail koho@mori.co.jp