Culture and Art
The industrially advanced nations of the world are making a transition from the Industrial Society of the 20th century to the knowledge and information society of the 21st century.
In order to attract people, commodity, financial and informational resources from around the world to Japan, economic prowess is not enough. It is indispensable to acquire the unique power and magnetic force of the cultural element.
For this reason, our creation of ARK Hills, Roppongi Hills and other major projects have been based on a mixed-use urban redevelopment concept that not only responds to office and residential needs but also seeks to incorporate culture and art. ARK Hills with its world famous venue Suntory Hall, and Roppongi Hills, which boasts a host of facilities including an art museum, a private membership club, a continuing education institution, a private membership library and more, are new magnets attracting the world to Tokyo.
"Living"and"Working" Closer Together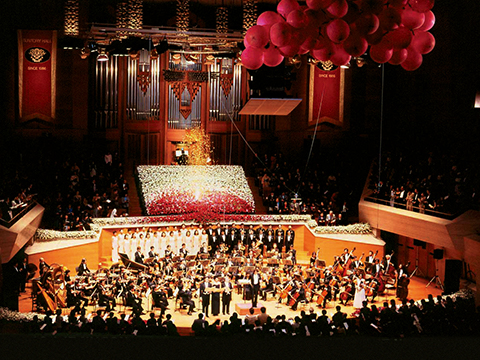 The lifestyle model of the Industrial Society is characterized by the separation of the workplace and residence by distance. This urban model results in not only long-distance commuting and consequent loss of free time for people, but also the removal of lifestyle culture and greenery from the urban environment.
Our approach to building cities goes beyond providing a physical stage for the pursuit of economic activities. The aim of Mori Building is the creation of cities that also provide time to enjoy culture and restore nature to the urban environment.
With this objective in mind, we completed ARK Hills in 1986 introducing both a mixed-use redevelopment project and a model for bringing the "living" and "working" environments closer together. Combining offices, residences, a concert hall (Suntory Hall), a hotel, restaurants, shops, a private club and a continuing education institution for adults, ARK Hills is a compact ultrahigh-rise city within the city, conceived to foster both economic and cultural activities. Still today 22 years after its completion, it continues to be a vital center where people gather for diverse objectives, and enjoy what the city offers. Described as a venue with the "world's most beautiful resonance", Suntory Hall reopened in September 2007 after extensive renovation and continues to attract thousands to its calendar of concerts.
Creation of the Cultural Heart of the City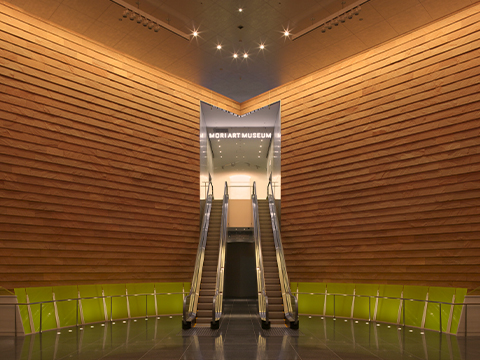 Our discoveries and experiences at ARK Hills inspired a new vision - the "creation of the cultural heart of the city". This concept blossomed into "Roppongi Hills" – an ambitious development project offering a scope of urban functionality that goes far beyond ARK Hills and encompasses every domain of life from office, residential and retail to relaxation, recreation, education and medical care. It is a city that promotes diverse encounters, exchange, interaction and collaboration which are essential to the vital development of an knowledge and information society. Symbolizing the town's role as the heart of culture, the upper floors of Mori Tower are devoted to an impressive array of cultural facilities, including Mori Art Museum (world-class contemporary art museum), ROPPONGI HILLS CLUB (private membership club), Academyhills (a continuing education institution for adults) and a private membership library.
Roppongi Hills also incorporates diverse functions for the communication of information both in Japan and abroad. While home to conventional electronic media including a television network and a radio station, Roppongi Hills also has strategically embraced the concept of itself as a new media (town media) and is communicating information born from the unique synergy of its hardware and software. Constantly producing new knowledge, information and technology and igniting new movements, Roppongi Hills is a global gateway of creativity and a town of endless stimulation.