Mori Building Co., Ltd.
【Azabudai Hills】Azabudai Hills Christmas Market 2023
Seventeen stores selling Xmas foods, beverages, and merchandise, including many limited items available only at this event!
The newly Azabudai Hills complex in central Tokyo, operated by Mori Building Co., Ltd., will hold Azabudai Hills Christmas Market 2023 from Saturday, December 9 to Monday, December 25. The authentic Christmas market, created by Shohei Shigematsu of the international architectural design group OMA, will feature a symbolic Christmas tree decorated with 20,000 LED bulbs and five types of ornamental lights. The Market will also offer 17 stores and restaurants offering limited supplies of merchandise and foods available exclusively at the Market, including the Christmas goods specialty store Käthe Wohlfahrt which has its main location in Germany, and six other stores offering Christmas goods such as trees and wreaths, and 10 food and beverage outlets, including restaurants based in Azabudai Hills, such as Hills House Dining33 supervised by Kiyomi Mikuni and the vegan café 8ablish.
Everyone is invited to enjoy a heartwarming Christmas at the gala Azabudai Hills Christmas Market 2023.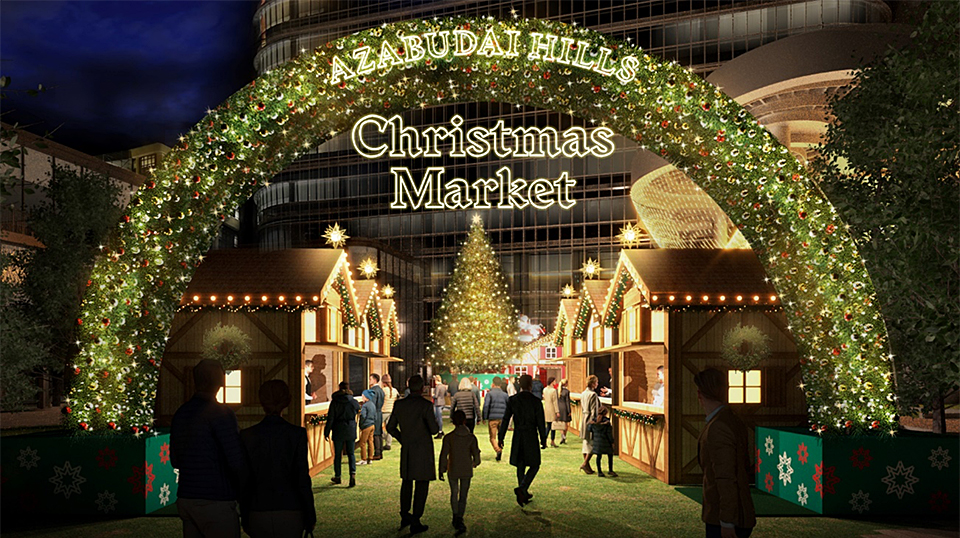 Azabudai Hills Christmas Market 2023 Overview
Please address inquires regarding this press release to:
Azabudai Hills PR Office
TEL:03-6894-3200