2016-10-26
2016-10-26
J.Front Retailing Co., Ltd.
Mori Building Co., Ltd.
L Real Estate
Sumitomo Corporation
The Largest Retail Facility in the Ginza, "GINZA SIX" will be Born on April 20, 2017 with 241 brands of world-class quality

The "Ginza 6-chome District 10 Category 1 Urban Redevelopment Project," which is currently proceeding development targeting construction completion at the end of January 2017, has decided upon the facility name of "GINZA SIX." Furthermore, J.Front Retailing Co. Ltd., Mori Building Co., Ltd., L Real Estate, and Sumitomo Corporation have decided upon April 20, 2017 as the grand opening date for the retail facility that will be born from this project.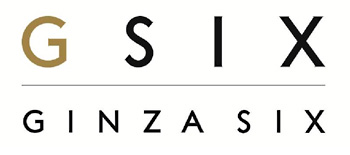 Epic scale and quality born from redevelopment
As an area of concentrated commercial activity that incorporates cutting-edge innovation while also continuing Japan's great tradition and history, the Ginza area is a symbol of Japan. Right in the center of this one of a kind area, "GINZA SIX," which at approximately 47,000㎡ boasts the largest area for a retail facility in the Ginza area, will be born. This is not an isolated replacement of the Matsuzakaya Ginza department store: The epic scale produced by redeveloping two blocks, including the surrounding area, will become a world-class commercial space that brings together a wide range of 241 brands in the largest retail facility in Ginza. With a full length (frontage) of approximately 115m facing the Chuo-dori, which is a symbolic main avenue of the Ginza area, there are large 2 to 5–story flagship stores for six world-class luxury brands whose distinctive façades create a new face of the Ginza area.
Concept: Life At Its Best
GINZA SIX has been created under the concept "Life at Its Best." Everything you will find at the GINZA SIX – from cutting-edge style and true luxury to unique services and an inspiring environment – will be offered at the highest level. GINZA SIX's aim is to make sure that every experience in the facility will be fulfilling and creative.
The brand slogan:"Where Luxury Begins, What is the luxury of tomorrow?"
The brand slogan of GINZA SIX is "Where Luxury Begins, What the World Wants Next."As Japan has developed into a mature society, the concept of luxury does not simply mean expensive or high class, but items and experiences of the highest value that enrich life. For people who want "Life at its Best," GINZA SIX creates unique spaces and features that can be found nowhere else in the world and epitomizes the idea of "New Luxury."
We are making new history in Ginza. Please look forward to the birth of "GINZA SIX" on April 20, 2017.
GINZA SIX BRAND SLOGAN
Where Luxury Begins
What is the luxury of tomorrow?

What will be precious to us
every day, at work and play?
GINZA SIX has the answer.
An oasis of inspiration, interaction, and discovery.
A unique space that reveals the future,
introducing new dimension in luxury
for the world to explore.
The Meaning of "GINZA SIX"
We aim to be a six-star project that builds on the pride and history of the Ginza area
The name GINZA SIX expresses our determination and pride in carrying on the history and innovative character of the one and only Ginza area, existing alongside it while also giving it new value. Our name proudly shows that we are a symbol of Ginza 6-chome and also illustrates that we are a six-star establishment where products and services that satisfy all five senses come together, and inspire joy and satisfaction that transcend those senses.
A logo that expresses a prestige whose luster will not fade with time
Our impressive logo, which reflects the unwavering core of the spirit of the Ginza area, was designed by Kenya Hara.
In highly minimalist fashion, the "GSIX" logo brings together letters that have a powerful visual and geometric character. With its firm axis and intimate presence, this logo functions as a symbol of a project that includes high quality brands, products and services. It is a logo design with a prestige whose luster will not fade with time.

Kenya Hara
Born in 1958 in Okayama. President and Representative Director of Japan Design Center and a Professor at Musashino Art University.
Kenya Hara has produced many projects that are deeply rooted in Japanese culture such as the opening and closing ceremonies of the 1998 Nagano Winter Olympics and the official poster of the 2005 World Expo in Aichi, Japan. He is currently engaged in projects that emphasize designs for objects and for activities.
Retail Facility
A retail facility is born, featuring the largest area in the Ginza, Japan's most celebrated shopping district
241 stores will open in a 47,000㎡ retail facility, the largest of its kind in the Ginza area. We have curated a lineup of stores that include fashion brands from collections across the world, making it a place where customers can visit to understand the now of Japan and feel the latest world trends. With a full length (frontage) of approximately 115m facing the Chuo-dori, the main avenue of Ginza area, there are large 2-5 story flagship stores for six world-class luxury brands as their flagship stores whose distinctive façades create a new face of the Ginza area.
Aside from fashion, there are also a range of lifestyle products to add color to your home life and luxurious restaurants and cafés. In addition, the elegant space, membership program, exquisitely attentive service, and creative art and events make for a fulfilling experience for all visitors.
■Opening date : April 20, 2017
■Retail facility area : Approx. 47,000㎡ *Includes passages in common area and other
■Number of stores : 241 stores (merchandise sales 210, restaurants 24, services 7)
■Floor composition:
・B2 Food items
・B1 Cosmetics & Beauty
・1-5 Fashion, accessories, lifestyle goods, cafes, etc.
・6 Book store, restaurants, etc.
・13(part) Restaurants, banquet hall, etc.
■Business hours :
・Merchandise sales/services 10:30AM-8:30PM
・Restaurants 11:00AM-11:30PM *Different for some restaurants
A store lineup featuring flagship stores that make their presence felt
GINZA SIX will have stores from 241 notable brands with the power to send their messages. More than half of these, 122 stores, are flagship stores – stores that provide service of a higher quality than anywhere else, that are faster than anywhere else, and that invest in a richer range of products than anywhere else, and thus occupy a special position with respect to a brand. This is a representation of the vitality of the Ginza area, which attracts attention from the whole world, and GINZA SIX, which is about to be born there. There are also 81 stores that will be opening in the Ginza area for the first time and 65 stores that will be developing a new business format at GINZA SIX.
Precisely because this is an age where goods are bought online, we feel that the tangible space of GINZA SIX, which allows customers to experience unique spaces and services will produce value. Staking the Ginza area's reputation and the pride of the flagship stores, they can freely display their brand philosophies and worldviews and rise with GINZA SIX to develop and meet various challenges.

Please refer to the PDF file for more information.
Please address inquires regarding this press release to:

Mori Building Co., Ltd. Public Relations

Location Roppongi Hills Mori Tower, P.O.Box 1, 6-10-1 Roppongi, Minato-ku, Tokyo 106-6155, Japan
Tel 03-6406-6606
Fax 03-6406-9306
E-mail koho@mori.co.jp