2009-11-04
【MORI NOW】Narita Airline Connection Service : Connect central Tokyo and Narita Airport by helicopter and limousine in 30 minutes

Less than 2 months ago in September 2009, Mori Building officially launched the very first and only commercial helicopter service connecting Narita Airport and central Tokyo.
The Narita Airline Connection Service is a combination of a helicopter and limousine service, which allows guests to take a helicopter from the ARK Hills Heliport in Akasaka to Narita in only 15 minutes where upon arrival a limousine service will take them directly to the terminal. 30 minutes in total.
This new service is part of a greater effort to enhance the attractiveness and convenience of Tokyo as an international city and aims to make visiting, staying and working in Tokyo more convenient for globetrotting business executives and leisure travelers who value their time. And to add an extra element of luxury, the service is utilizing the EC135 Hermes edition (L'Helicopter par Hermes).
This special Hermes edition helicopter is the result of collaboration between world-renowned European helicopter manufacturer Eurocopter and French fashion house Hermes, and Japan now has one of only two such helicopters in service in the world. A high-performance, low-noise helicopter model with an unparalleled safety record, the EC135 Hermes edition promises a luxurious flight experience in the comfort of high-quality calf leather seats within a bright and spacious cabin, and of course the interior of the cabin is lined with Hermes signature "Toile H" material.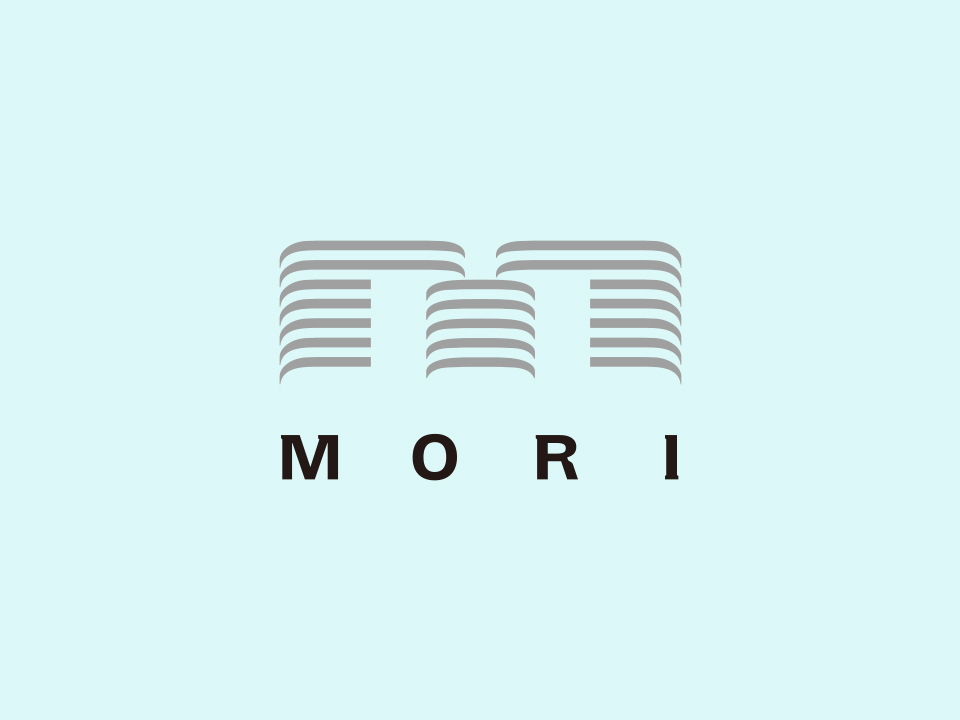 : Narita Airline Connection Service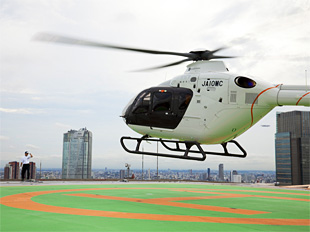 ARK Hills Heliport in Akasaka, Tokyo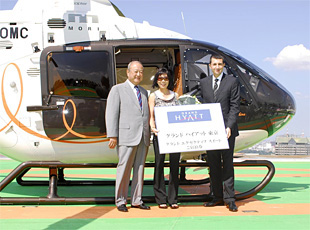 The First Customer was from Singapore
Mori Building City Air Services : http://www.mcas.co.jp/