2009-01-26
Shanghai World Financial Center opened in October 2008

The Shanghai World Financial Center, the world's highest multi-use complex (101 stories/492 meters high) situated in the Lujiazui Finance and Trade Zone in the Pudong New Area of Shanghai, opened in October, 2008.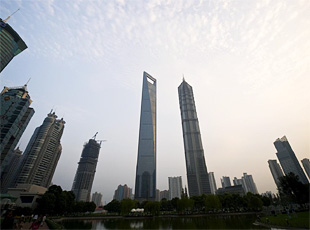 Shanghai World Financial Center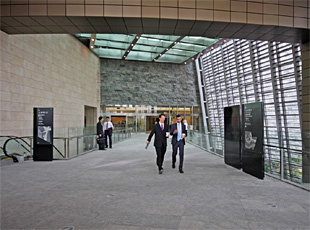 Office Entrance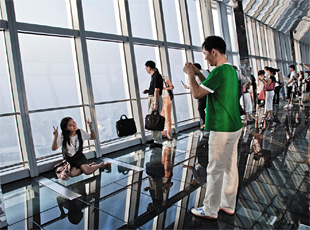 World-highest observatory bridge "Skywalk100"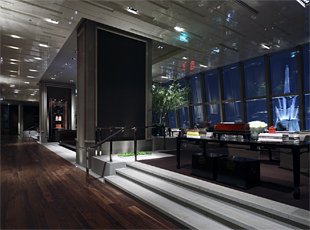 "Park Hyatt Shanghai" Reception at 87th floor
As indicated by the name, the Shanghai World Financial Center is located in the area designated by the Chinese government and the municipal authorities of the city of the Shanghai to promote development as a World Financial Center.

As policy developments open China and its economy to the world, the Shanghai World Financial Center is positioned to meet the needs of global companies, with facilities including the five-star Park Hyatt Hotel, excellent conference facilities, and a media center dispatching the latest information on economy, finance, art and culture.

The Shanghai World Financial Center is a "global magnet," attracting global information and people, and creating a core of influence. Going beyond the traditional concept of a global financial center, it is a new financial and media center representing Asia, with appeal and excitement not only for business, but as an icon for culture and tourism. Please keep your eye on the Shanghai World Center, a new symbol of Shanghai.
Press releases
・Shanghai World Financial Center selected as the World's Best Tall Building
・Shanghai World Financial Center, a New Magnet for Global Commerce, is Unveiled in Shanghai, China
Projects : Shanghai World Financial Center
Shanghai World Financial Center Official Site : http://swfc-shanghai.com/
SWFC Observatory Official Site : http://www.swfc-observatory.com/en/
Park Hyatt Shanghai Official Site : http://shanghai.park.hyatt.com/hyatt/hotels/